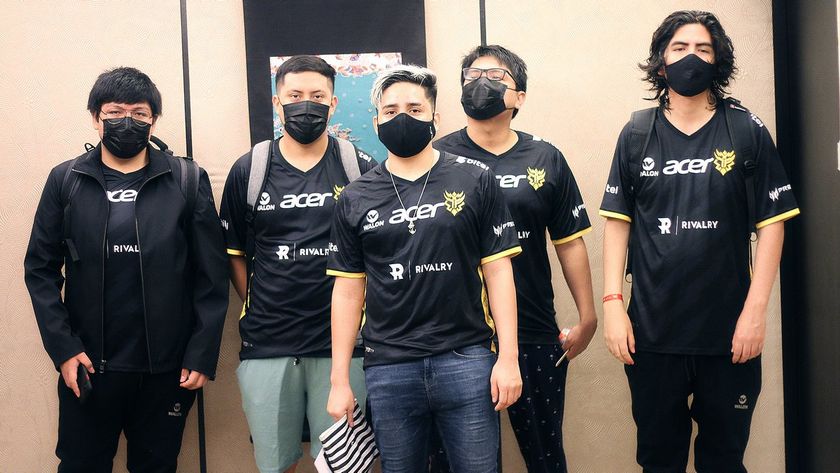 Thunder Predator advance to top eight at Singapore Major
Title image courtesy of Thunder Predator
Thunder Predator keep unfolding the Cinderella story at the ONE Esports Major and eliminate the first Chinese team from the tournament.
Team Aster were the victims of the aggressive Peruvian Dota brought to the major by Thunder Predator and, unfortunately for them, their run ended in the bottom 9th-12th slots, which does not reward any Dota Pro Circuit points or a share of the prize pool. Aster lost the series after they got outmaneuvered in game one by Alonso "Mnz" León's signature Anti-Mage and the overall map movement that Thunder Predator smothered them with.
A couple of early laning stage kills on Aster's Storm Spirit set TP in the driver seat, but the advantage created, along with the SA style of overextending, got them in trouble around the 25-minute mark. Aster were right to believe that they can mount a comeback after wiping out their adversaries twice, but they did not anticipate that Thunder Predator will just continue to play the same aggressive style, diving into the enemy territory even after getting wiped, and found themselves once again caught on the wrong foot by the restless South American team.
With Aster switching out just one hero in the game two draft, but targeting Mnz with their bans, TP were confident to build more of the same line-up for themselves as well, and played around a Juggernaut for their carry player. They brought the same laning stage madness with a core Lina in the mid lane and forced Team Aster to make the GG call before the tier three towers were even touched.
Thunder Predator have secured with their victory a top eight finish at the first Major of 2021, 200 DPC points and $12,500, but they are surely looking to push for more. Their next series will be played tomorrow, April 2nd, against the winner between Quincy Crew and Virtus.pro.