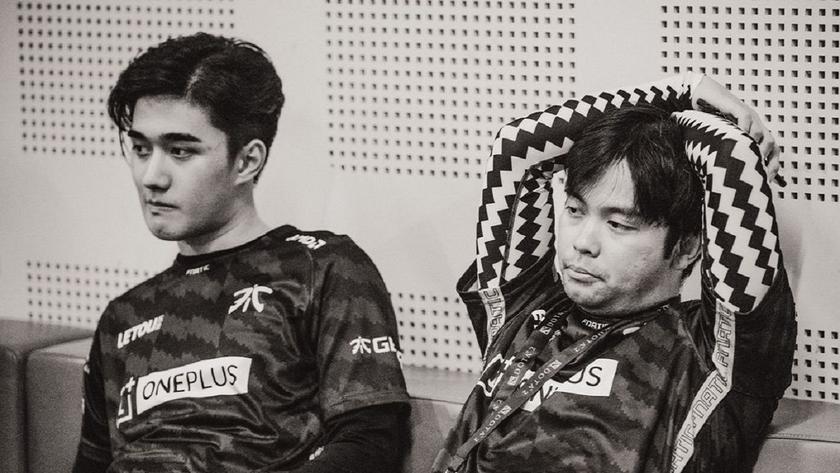 TI9 Day 1 main event lower bracket; Four teams head home
South America soar, Europe falter in the lower brackets of TI9 as four teams head home. 
Only one can raise the Aegis and thus the gut-wrenching main stage elimination rounds are upon us. The first day of the main event saw it all from accidental picks in the drafts, to base races and more!
Alliance vs RNG
The lower bracket matches started off with Alliance vs RNG. Despite what seemed to be a confusing issue with the bans/pick phase for Alliance, fans saw Alliance go back to their comfort heroes with Max 'Qojqva' Broecker on Storm spirit, Aydin 'iNSaNiA'' Sarkohi taking Crystal Maiden and Tommy 'Taiga' Le playing Dark Willow. RNG went a different route picking Anti-Mage for Du 'Monet' Peng, a hero he has only played 5 times in the last 6 months for RNG.
The game went back and forth when ultimately it was looking great for Alliance when they forced the buyback of Anti-Mage, at the expense of their own buybacks. They were unable to retreat safely and got caught, which resulted in the TI3 winning organization being eliminated. It was later revealed in the loser interview that they had not meant to pick Gyro. A costly mistake that may have changed the fate of Alliance. 
Team Liquid vs Fnatic
The second elimination game came in with unlikely Team Liquid taking on Fnatic. Fnatic put their faith into an Enigma for Djardel 'Dj' Mampusti. It looked to be working out well for them initially as the hero was the most farmed hero for Fnatic but after a few good black holes, Liquid soon adjusted to the danger and played a delta split strategy. This then led to some costly missed blackholes by Fnatic and started to change the game. A Poor decision to fight just after a pick off led to Team Liquid taking the bottom barracks and the game. 
Infamous vs Keen Gaming
The penultimate series saw the only hope of South American Dota, Infamous, face Keen Gaming. In the first 10 minutes, Keen were setting the tempo, finding pick offs and trying to punish the greedy Midas Wraith King played by Hector 'K1' Rodriguez. This proved not to work out and Infamous dispatched of the Chinese team in just 34 minutes - the shortest game of the day. Infamous is now guaranteed 12th place at The International, earning themselves $672,679 and being the first South American team to reach such results at The International, proving Valves decision to give South America their own slot worthwhile. 
Mineski vs Na'Vi
The last but definitely not least exciting game saw TI1 champions Na'vi face Mineski. The series started just 12 hours after the first game of the day, making a long day of Dota 2 for fans and somehow still ending with a bang.
 Na'vi looked like they had the win in the bag when they took the bottom barracks and then went on to take down the tier 4 towers. However, after they were unable to take down the Ancient things started to turn. Mineski threated the base just short of the hour mark, a brief back door attempt from Na'Vi failed and although panelists had Na'vi as the favorites for the late game this didn't stop Mineski as they went on to take the game and sent Na'Vi packing.
TI9 Main Event
Main Event dates - August 20th - August 25th, 2019
Sixteen teams play in a double-elimination format over six days.

Eight teams begin in the Upper Bracket, eight in the Lower Bracket.
First Lower Bracket round is Bo1, Grand Finals are Bo5, all other rounds are Bo3.
Schedule:
TI9 Streams
English:
Twitch:  Main Channel |  Stream #2 |  Stream #3 |  Stream #4 |  Stream #5
MultiTwitch:  Streams 2+3+4+5
Russian:
Twitch:  Main Channel |  Stream #2 |  Stream #3 |  Stream #4 |  Stream #5
MultiTwitch:  Streams 2+3+4+5
Chinese:
Twitch:  Main Channel |  Stream #2 |  Stream #3 |  Stream #4 |  Stream #5
MultiTwitch:  Streams 2+3+4+5
Other Streams:
Pod #1 | Pod #2 | Main Hall | Workshop
Other Languages:
 Korean |  Spanish |  Filipino |  French
The International 9
Valve will bring the biggest Dota 2 event of the year to the Mercedes Benz Arena in Shanghai, China.  All 18 teams are confirmed to attend - Team Secret, Virtus Pro, Evil Geniuses, ViCi Gaming, Fnatic, PSG.LGD, Team Liquid, NiP, OG, Keen Gaming, TNC Predator, Alliance, Mineski, Na'Vi, Infamous, RNG, Chaos and Newbee. The prize pool has exceeded $25 million and that of TI8 (more than $23 million added by crowdfunding) and is now over $32 million.