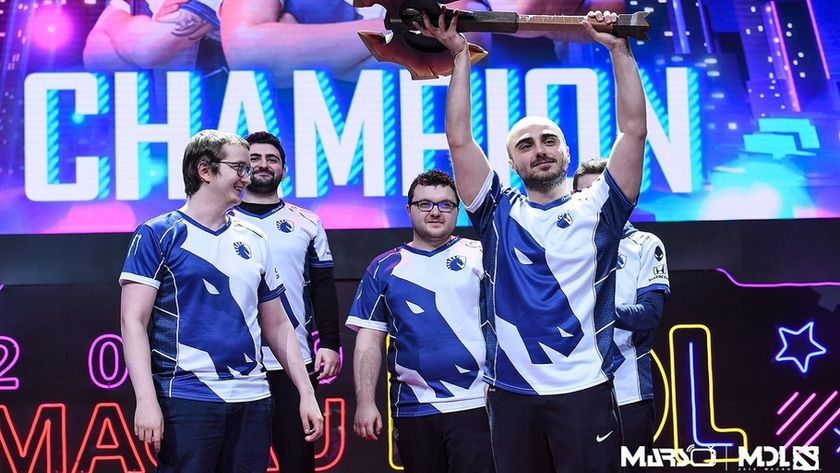 Team Liquid are your MDL Macau 2019 championship team
Title image courtesy of MarsMedia
Team Liquid took down Evil Geniuses 3:1 to become the MDL Macau 2019 champions. 
Team Liquid may not have had the most exciting or successful 2018-2019 season so far, but they rallied up for a spectacular campaign at MDL Macau 2019.
After taking the first place seed in the group stage, Team Liquid then went on to dominate the playoff brackets. They went undefeated to be the first contender in the grand finals. They started out by knocking down RNG 2:0 and then Evil Geniuses, who they crushed in both games. 
EG was sent packing to the lower brackets to play the formidable Virtus.pro but clearly had their minds set on a rematch against Team Liquid. 
In a reverse sweep, EG toppled over the CIS powerhouse for that chance to exact revenge. 
The first two games were quick affairs in favor of Team Liquid. In 23 minutes and then 20 minutes, they knocked down the North American's giving them no room for error. It seemed to have ignited a fuel under EG as they struck back hard in the third match to save their championship dreams. 
In just 27 minutes, they absolutely shellacked Team Liquid with a 27:3 score. EG racked up nine kills before Team Liquid claimed their first, almost 13 minutes in. Gustav "s4" Magnusson was the only one on EG to die, scooping up all three deaths and leaving the rest of the team with flawless performances. 
As anyone knows things that often ignite quickly, often burn out just as fast. The fourth match of the game belonged all to Team Liquid and there was not a trace of the Evil Geniuses performance from game 3. In just under 30 minutes, Team Liquid claimed the final victory for the title. 
Upper Bracket
Round 2 - Best of 3
Round 3 - Best of 3
Lower Bracket
Final
MDL Macau 2019 Prize Pool
1st place: $135,000 - Team Liquid
2nd place: $60,000 - Evil Geniuses
3rd place: $37,500 - Virtus.pro
4th place: $22,500 - Newbee
5-6th place: $15,000 - ViCi Gaming/RNG 
7-8th place: $7,500 - EHOME/Invictus Gaming