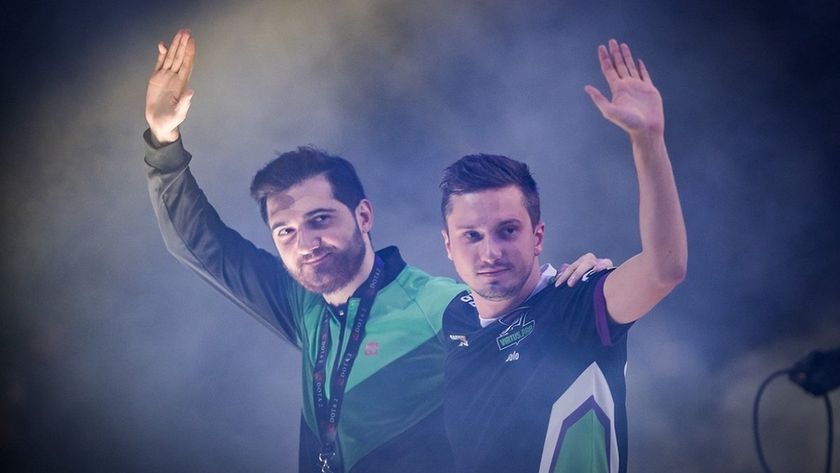 LAN Tournaments: All fun and games or no?
Virtus.pro has been called out regarding their lack of seriousness at MDL Macau 2019. 
Virtus.pro is one of the most consistent top teams in Dota 2. Over the course of the two-plus years, the Russian organization has created a masterpiece in the Dota 2 scene —their playstyle, personalities, and presence are a work of art that amazes fans around the world. You can't help but to stop and stare in awe as they take the battleground and stage. 
Throughout last season they managed to surpass all expectations, taking the first major title of 2017 and 2018, becoming the first team to seize two consecutive major titles, and were the first team to stake a claim of a TI8 direct invite in the middle of the season, long before any other team was able to secure their place. 
Despite having secured their position, the team refused to back down. Instead, they charged forward even harder finishing the season with a total of 12,372 qualifying points. That is almost 3000 points more than Team Liquid who was next in line.
This year things are looking to be pretty much the same for the team. They are currently sitting tied with Team Secret for the first place position in the 2018-2019 DPC season rankings with 7950 points - another 3750 points more than Evil Geniuses who occupies the third-place slot with 4200 points. 
Despite all of their accomplishments and glory, the team is now under fire for not taking their appearance at MDL Macau 2019 seriously. During the draft of the group stage of the event, both Vladimir "No[o]ne" Minenko and Pavel "9pasha" Khvastunov were caught on film playing the new Battle Royale phenom Apex Legends instead of participating in the selection process. 
Both retired professional player/analyst Yaroslav Vladimirovich "NS" Kuznetsov and former VP player Ilya "Lil" Ilyuk called out the team for such standards of practice. 
NS's stance was that the team was not taking the performance seriously (based on results and performance in the group stage) and that they should be 'ashamed of themselves and leave the event'. 
Roman Dvoryankin, general manager for the organization responded that 'VP have a right to not always be try-harding to the max, they are allowed to entertain viewers and have fun themselves, and this helps build their brand.'
Lil also then pointed out that this was a contradiction to the organization's statement of that they had chosen MDL over ESL One Katowice 2019 for the sake of the fans, and posed the question of 'Who are you really playing for then? The fans or yourselves?'
Long-time fans might remember that in 2017 with so much talk about their limited hero pool and their rehashed strategies, Virtus Pro went to Dota Summit 7 with something special in mind for their opponents. They challenged themselves to play an Elimination Mode tournament where they wouldn't repeat any pick for as long as possible. That lasted until the fifth game of the grand finals. 
So, this then poses the question: Do teams lack integrity by playing in these events if they do not wish to take them as serious competitions? 
Perhaps another team could have benefited from the experience and the financial earnings of playing at the event. Perhaps the other teams competing against Virtus.pro feel cheated or offended by their actions that translate to implying that their opponents are not worthy of being taken seriously.
According to Team Secret manager, Matthew "Cybormatt" Bailey, this type of behavior is not tolerated in other esports games. 
While the above-mentioned situation was regarding banning out five support heroes against a new all-women team who were mostly support players, it still shows that action is taken against teams that do not uphold the integrity of the game. 
The incident has sparked much debate on professionalism, bad manners and compromising the integrity of LAN events. 
Virtus.pro ended the group stage with a 2:5 record, tied for last place. They will next face off against iG in a best-of-one elimination series as the playoffs begin.