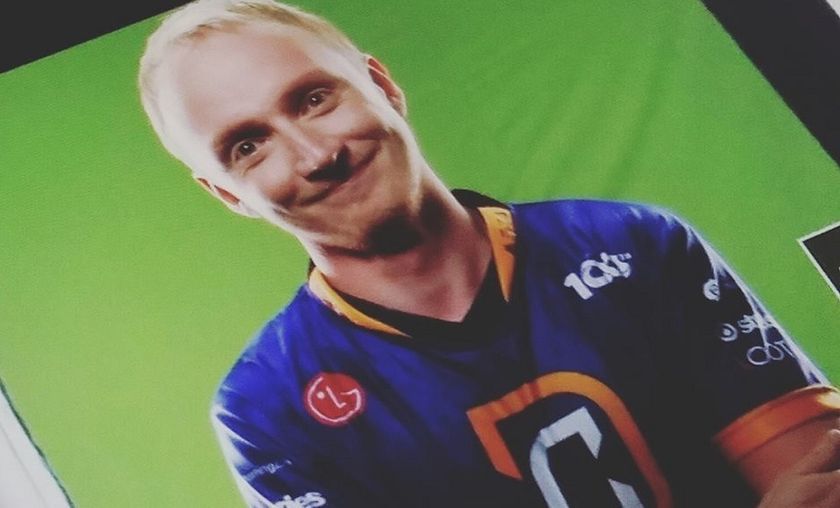 Chaos Esports Club picks up paiN Gaming roster
Chaos Esports Club picks up the paiN Gaming roster just days before their appearance in China at The Chongqing Major. 
Brazil and South America will not be represented at The Chongqing Major by paiN Gaming, but rather by a new banner and logo much more familiar to fans as one from North America. 
Although the organization is NA based, they will continue to play from and represent the South American region. 
Omar 'w33haa' Aliwi and Rasmus 'MISERY' Filipsen were part of the organization several years ago when it was called Digital Chaos. Fans will remember the incredible storyline for that roster, that was thrown together in the witching hours before the TI6 - only four days before the roster lock deadline. From then, the motley crew quickly banded together to destroy the competition in the NA qualifiers and minor events. Their premier LAN debut was the Manila Major, where they placed 9th-12th. They then took 5th-6th place at both the Nanyang Championships and The Summit 5 and SLTV iLeague StarSeries season 2. 
But that wasn't nearly as impressive as their run at TI6. They took an impressive second place in their group to slide into the upper brackets of the playoffs. There, they were quickly knocked into the lower brackets by the eventual championship team- Wings Gaming. In the lower brackets, they swept through LGD Gaming, overpowered TNC, dominated EHOME and Fnatic and outlasted Evil Geniuses, the TI5 champions, to emerge into the grand finals of TI6. Ultimately, they took a thrilling 2nd place finish, a stunning victory for a chaotic formation. 
As usual, all good things come to an end and the players went their separate ways over the following years, with various results. For TI8, MISERY joined forces with w33 once again, but this time, supporting his Romanian friend and teammate from behind the scenes as the coach for paiN Gaming. The team was eliminated in the group stage, and in the following season, they made the decision to replace Geytor " Duster" Pereira with their TI8 coach and veteran player - reuniting MISERY and w33 on the battlefield once again.
paiN Gaming took a disappointing 13-16th place finish at The Kuala Lumpur Major and now have their eyes set on the upcoming Chongqing Major in just a few days, hoping that reinstating their old banner will bring about some of their former achievements and results. 
Chaos Esports Club roster:
 William 'hFnk3' Medeiros

 Omar 'w33haa' Aliwi

 Otávio 'tavo' Gabriel

 Danylo 'KINGRD' Nascimento

 Rasmus 'MISERY' Filipsen