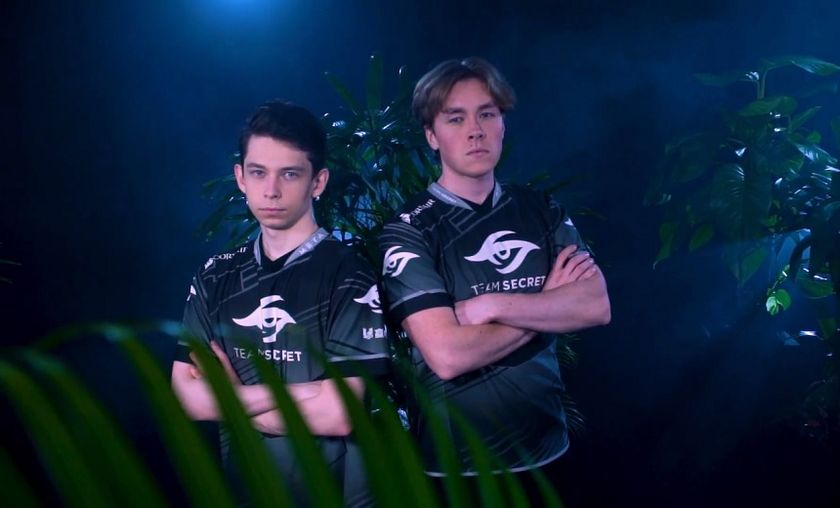 Team Secret advances to the grand finals of the Kuala Lumpur Major

Image courtesy of PGL
Team Secret overpowered Virtus.pro in an exhilarating upper bracket finals series to become the first team to advance to the grand finals of the Malaysian Major.
The final series of the day was by no means the least exciting, on the contrary, it was the most relevant in the Kuala Lumpur Major so far. Two juggernauts went head to head, Team Secret and Virtus.pro, both top contenders to win, not just the series but the tournament as a whole. What followed was just as gripping and nail-biting as one could have hoped for, if not more.
The European squad made a serious impact right from Game 1, with an unbelievable stomp over the CIS powerhouse in just under 30 minutes. Vladimir "RodjER" Nikogosyan's IO, a hero that was highly contested during The International 8, didn't quite seem to have the impact that it used to. Michał "Nisha" Jankowski's Morphling was a force to be reckoned with, delivering a flawless performance on the strong meta-hero.
Virtus.pro didn't lose focus and picked the Morphling for themselves in Game 2 for Roman "RAMZES666" Kushnarev, and it proved to be just the key to success for them. Along with Vladimir "No[o]ne" Minenko's Pugna, they turned the tables and walked all over Secret, just as Secret did to them in the first game. Ending in an even shorter 24 minutes, they pushed the series to a deciding game.
Game 3 was the cherry on top of the cake of the series, last twice as long as Game 2, giving double the fun for fans to witness. Both teams were noticeably more careful, calculating and strategic in their moves, as neither wanted to be relegated to the lower bracket. After fairly even 30 minutes, things shifted into gear for Secret, as Yeik "MidOne" Nai Zheng's Ember Spirit gave an MVP worthy performance, a successful attempt to redeem his pitiful performance on Outworld Devourer in Game 2.
Nisha also gave a flawless 12-0-11 performance on Arc Warden, the winningest core hero of the tournament and what has become a formidable force in the hands of skilled players. With the win, Team Secret secured at least a top 2 finish and 3000 DPC points at the tournament.
Upper Bracket
Round 3 - Best of 3
Round 4 - Best of 3
Lower Bracket
Final
The event will conclude tomorrow, starting with the lower bracket finals match between Evil Geniuses and Virtus.pro at 04:00 CET, followed by the grand finals at 07:00 CET.
The Kuala Lumpur Major details:
 
Group Stage

9 to 10 November 2018
Four groups of four teams each.
Bo3 double-elimination (GSL) bracket.
Top two teams from each group advance to the Upper Bracket of Main Event.
Bottom two teams from each group advance to the Lower Bracket of Main Event.

Playoffs

The playoffs will be held from November 11 to 18.
Only the final three days will be in front of a live crowd.
Double-elimination bracket.
All games except Grand Finals and Lower Bracket Round 1 are Bo3.
Lower Bracket Round 1 are Bo1
Grand Finals is Bo5