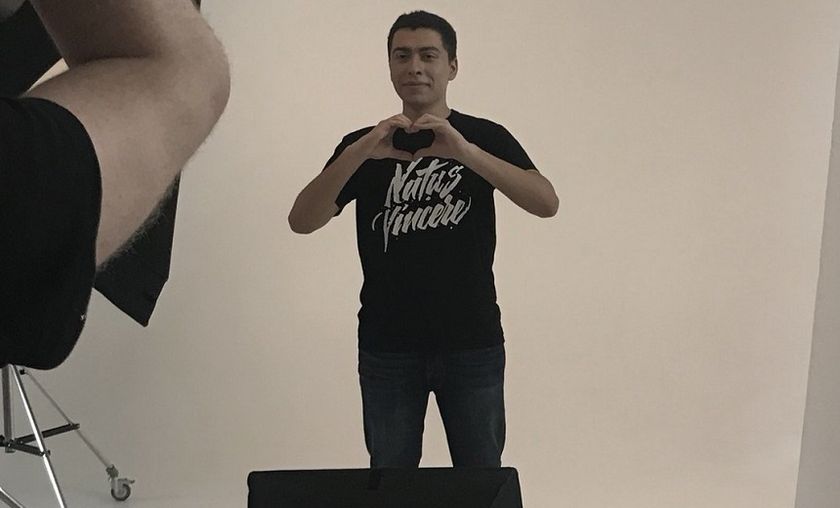 MagicaL out of commission for a few weeks
Idan "MagicaL" Vardanyan is out on leave due to an injury and the Ukrainian organization has enlisted the help of Yegor "Ark." Zhabotinsky in his absence. 
Na'vi have announced that they will need to be playing with a stand-in for the entire event of the Maincast Autumn Brawl $80,000 online event. Idan "MagicaL" Vardanyan has sustained an injury to his hand, preventing him to be able to play and needing time to heal. In his stead, Yegor "Ark." Zhabotinsky will rise to the occasion for the Ukrainian team. 
"

We rode with the whole crew on the mini-bike's, and it so happened that I fell down and landed badly, injuring my hand. Next week I will not be able to play competitive matches, as I will recover. Ark. - a very strong player, we (SoNNeikO, Ark. And I) have previously played together, so there is a certain teamwork and synergy in the composition. I, either way, will be present at all matches of the team and help strategically"
Ark. is a carry player typically but will be assuming the mid-lane role for the duration of the Autumn Brawl.
The hope is that MagicaL will recover in time to play in DreamLeague Season 10 Minor taking place starting October 29th in Sweden. 
After putting the entire roster on inactive status following their failure to qualify for The International 2018, the organization has revamped the roster to include some current, former and new players. Among those, Danil "Dendi" Ishutin is not included which ends his tenure with the legendary organization after seven/eight years of playing under their banner. A week after the roster revamp was announced, Na'Vi finalized their lineup to include Evgenii "Chuvash" Makarov in the support role and Andrey "Mag" Chipenko as the coach. 
Since then the team has shown a strong beginning and qualified for the first Minor of the season after missing out on The Kuala Lumpur Major. 
Natus Vincere roster:
 Vladislav "Crystallize" Krystanek

 Idan "MagicaL" Vardanyan

Evgeniy "Blizzy" Ree

 Evgenii "Chuvash" Makarov

Akbar "SoNNeikO" Butaev