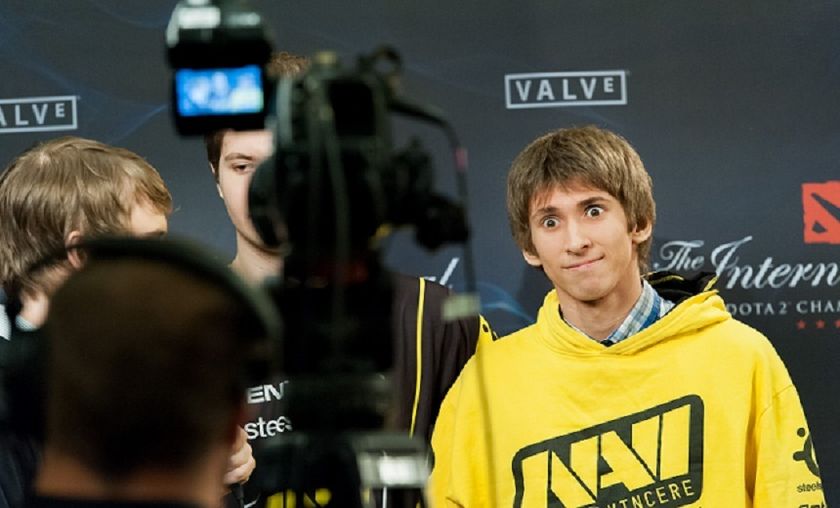 Na'Vi new lineup is a mix of former, current and new players but lacks Dendi
Na'Vi's new lineup has finally been made official and fans might be surprised as to what they see. The team will consist of some current, former and new players but Dendi is not part of that lineup after seven years with the organization.
After a very disappointing and lackluster 2017-2018 season in the DPC, the entire Dota roster of Na'vi was put on an inactive status following their elimination in the TI8 qualifiers and their failure to claim any notable achievements. While the weeks passed, fans were eager to hear what the legendary Ukrainian organization had in store. 
The CEO Yevhen 'HarisPilton' Zolotarov has finally revealed the news that everyone has been waiting for. 
After mulling over their options, including even picking up VJG.Storm, the team decided to rebuild the roster instead and focused on the local talent pool. Based on their decision the new roster is as follows:
 Vladislav "Crystallize" Krystanek

 Idan "MagicaL" Vardanyan

Evgeniy "Blizzy" Ree
TBD

Akbar "SoNNeikO" Butaev
As fans will notice, Crystallize is staying with the team and the organization is welcoming back SoNNeikO who played under the yellow and black banner twice before - once from April 2015-November 2016 and then again April 2017 through February 2018. 
New to the team is Blizzy who has been playing with Vega Squadron most recently and a new player to the professional scene that boasts a high MMR status called "Magical". The last position is still vacant but hopes are it will be filled by the start of boot camp September 10th. 
Most notable is the absence of Danil "Dendi" Ishutin who spent the last seven/eight years - the entirety of his Dota 2 career with the organization and is mostly known as Na'vi's poster child. There is no word yet on what Dendi's plans are for the upcoming season.