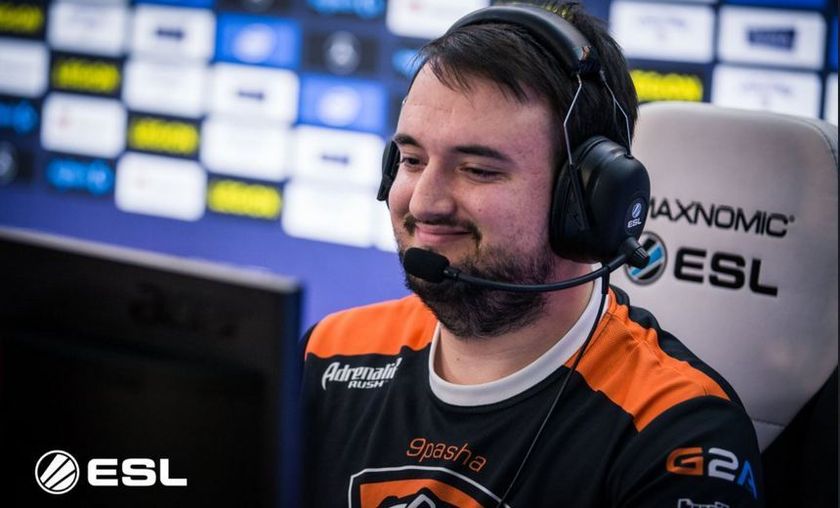 Virtus.Pro defeat the TI7 champions at ESL One Hamburg

picture courtesy of ESL One
After another spectacular series from the two teams, Virtus.Pro overcome Team Liquid and claim a semi-final berth at ESL One Hamburg.
After their epic encounter at TI7 where Team Liquid took a game to nearly 2 hours before shutting the door on Virtus.Pro, the 2 teams met again on Day 2 at ESL One Hamburg 2017 Dota 2 Major. With the tournament now in its best-of-three phase and a spot in the semi-final playoffs available to the winning team, neither would want to risk losing and falling to the elimination bracket.
Game One
Bans
* This player was a stand-in for this match
Team Liquid found an early first blood as Lasse 'Matumbaman' Urpalainen and Kuro 'KuroKy' Salehi Takhasomi killed off Ilya 'Lil' Ilyuk on his Doom before two minutes had passed – but VP found a quick response with a kill on the Batrider in the bottom lane. By ten minutes, VP had found themselves in a great position, 10-5 ahead on the score board with a solid gold lead too. Roman 'RAMZES666' Kushnarev on the Lifestealer had an almost perfect early game, stay alive in fights and finding kills constantly, ensuring the Radiant kept themselves in the lead.
With just over twenty minutes passed, VP seemed to be in complete control of the game as they claimed an aegis to go with their lead, but it remained to be seen if they could close it out. Liquid began to find some vital objectives around the map, keeping themselves in contention. With just over half an hour passed, VP dropped the mid lane barracks before moving top and doing the same there.
The game looked basically over for the Dire team with their base in tatters, but they were not ready to call it just yet. But it was not long before Virtus.Pro marched into the Dire base from the bot lane and as they ripped through the Team Liquid line-up, GG was called – giving the CIS squad game one of the series.
Game Two
Bans
* This player was a stand-in for this match
With a semi-final playoff spot on the cards for VP, they would be hoping to not let Liquid take control of the game, but a quick start from the Radiant team saw them claim first blood before the runes had spawned. With ten minutes passed, the teams seemed to be fairly even, but Liquid were pushing down the tier one tower objectives faster than their opponents. Liquid decided to use their tower advantage and claim an aegis.
Amer 'Miracle' Barqawi on the Phantom Assassin was destroying the Dire team up until he got too aggressive and allowed Virtus.Pro a massive opening back into the game. The game moved into a slight stalemate for a few minutes until just after twenty minutes when VP completely wiped the Liquid line up without losing a single hero. They moved high ground and claimed the bottom lane barracks and things were looking dire for Team Liquid.
On the next push, Liquid were able to hold their mid lane barracks and found a great fight to take down Vladimir 'No[O]ne' Minenko's frontline Alchemist. Suddenly Team Liquid had found their footing and were making their way back into the game. The Radiant, now controlling the game, made quick work of all the outer towers and were looking for a fight to start the end of the game.
As the game progressed toward the hour mark, VP saw themselves falling further and further behind and without a hope left in sight, they had no choice but to call GG, tying the series.
Game Three
Bans
* This player was a stand-in for this match
Another quick start this game, but this time for the CIS squad, as they claimed 2 kills before runes had spawned, while only losing 1 in return. VP once more saw the early game going in their favour for the most part. Much like for the entire series, both teams were playing meticulous Dota 2, keeping themselves in close contention wherever possible. However, VP were beginning to starve their opponents of anything around the map by seventeen minutes – and would be hoping for a different ending than the previous game.
With twenty two minutes passed, VP moved to the high ground in the bot lane and removed the tier 3 tower before Liquid managed to quell the pressure. The Radiant team moved off and claimed themselves an aegis while they farmed up a bit simultaneously – but before thirty minutes, they returned to finish of the barracks.
Liquid managed to mount a fairly decent high ground defense again for the next few attacks coming out from VP – while Liquid did find some really good fights, it was still looking tough for them. And with forty five minutes passed, VP found the fight they needed and after claiming mega creeps, forced the GG from Liquid.
A magnificent performance from Virtus.Pro – even after they misplayed game two – will see them move into the semi-final playoffs on Day 4 of ESL One Hamburg while Team Liquid will fight tomorrow to avoid elimination.
The final match of today will see Fnatic going up against Evil Geniuses in an elimination match up.