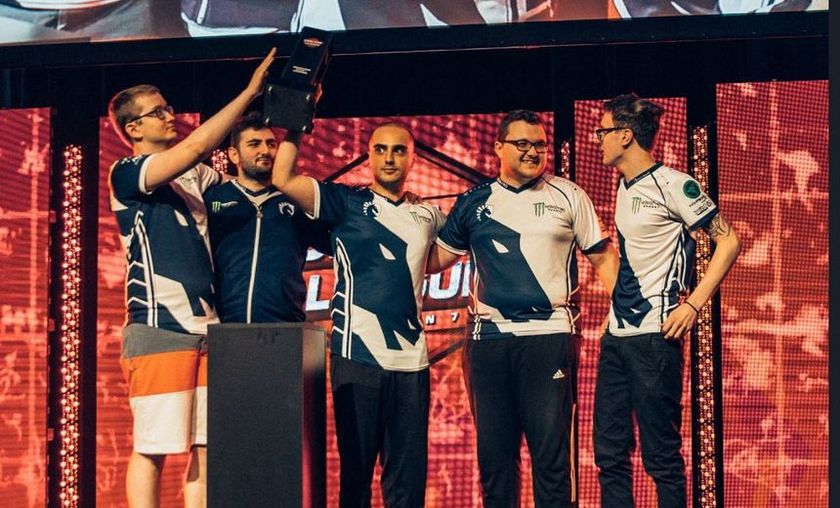 Team Liquid are your Dreamleague Season 7 champions

photos courtesy of Dreamhack
Coming back from the brink, and snatching a seemingly assured victory from Planet Odd, Team Liquid are your Dreamleague Season 7 champions.
As the last tournament before the hotly anticipated International 2017, the finals of Dreamleague Season 7 saw some powerhouse teams go at it. In the final, however, all eyes were on Planet Odd, formerly Thunderbirds and formerly Digital Chaos, to take down Team Liquid who cruised their way to grand finals with strong 2-0 finishes over Vega Squadron and Planet Odd themselves, putting the North Americans in the lower bracket. In the lower bracket, Planet Odd faced Team Secret a second time—their first encounter being in the upper bracket where Odd trounced Clement 'Puppey' Ivanov's squad—and repeated their upper bracket performance, sending Secret home in third place.
Planet Odd, despite missing out on their chance to attend TI7 this year by losing to the newly minted Cloud 9 and Digital Chaos in the North American Qualifier—focused hard against Liquid in grueling grand finals, which went all the way to the last game.
Games one and two went in favor of the North Americans, both contests lasting just under an hour each. With two games under their belt, Planet Odd looked to be in a favorable position to take game three and the Dreamleague S7 champions title. Liquid, however, had other plans and pushed the pedal to the metal in game three, staying alive with an insanely quick 18-minute victory on the back of a Huskar.
Despite the short victory, Liquid were still on the brink of elimination and a second place finish. It would take a miracle, in fact, Amer 'Miracle-' Al-Barkawi himself, on the Anti-Mage to clutch out game four, with just 2k gold shy of a 50k networth at the end of the game—at least double the networth of any of Planet Odd's carries.
Not wanting to deal again with the Anti-Mage, Planet Odd picked it up for themselves once again, but sensing blood in the water, Liquid decided to pick up the pace once again with a fast tempo lineup, which hampered Roman 'Resolut1on' Fominok's Anti-Mage enough to give them the 25 minute win, and the Dreamleague Season 7 Champions title.
With their strong performance even in the face of elimination, we wait to see what else Liquid can bring to the table at the International 2017.