SVG and 1437 kicked from NP: EnVy back to carry position?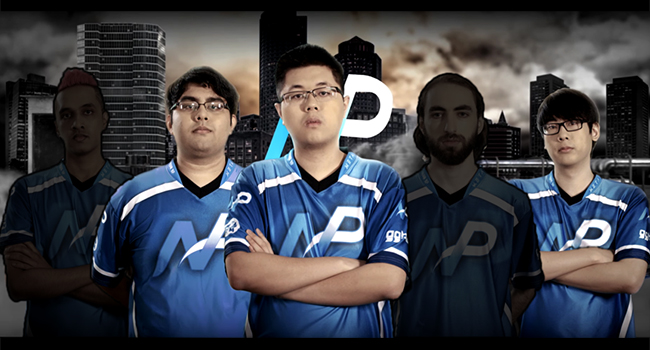 After returning home from the Dota 2 Asia Championships, 1437 announced via a vlog that both he and SVG were kicked from NP.
While no comments or official announcements came out from the team or its captain, Theeban '1437/Rose' Siva says in his short video that the exit 'hasn't been a peaceful one' for either him or Avery 'SVG' Silverman. 1437 doesn't offer any other details on the matter, instead he talks about his uncertain future plans. Hinting at the post Kiev Major Shuffle, 1437 says he will wait for the Major to happen before taking any decisions. In the meantime he will focus on his stream and he will start creating video content in which he will analyse Invictus Gaming's run at DAC.
"
Looking forward, I'm not very sure what I'm going to do[…] what I do know is that my drive to play is very high. But, I think I'm in a very weird position and especially with the Kiev Major right around the corner I think it's better to just postpone any ideas
"
Alongside Jacky 'EternaLEnVy' Mao, 1437 is one of the founding members of NP, the team being created after their departure from Team Secret in the post TI6 shuffle. Back then, EE was playing position one and 1437 was the team's coach. Just a few hours ago, during his stream, Arif 'MSS' Anwar said that, with the new NP roster, EnVy will return to the carry position while Kurtis 'Aui_2000' Ling will go back to the support role. No other information was given on who will join the NP ranks or when the new roster will be introduced to the public.
"
I'll say one thing about our new roster: Aui is back to support. EnVy is playing carry for the most part
" –
MSS on his stream
NP failed to qualify to the upcoming Major, hence the luxury of Shuffling mid-season, however they do have a few tournaments to play in in the upcoming month. Just recently, they've been announced to take part in the Summit 7 qualifiers, which are set to begin on the 7th of May. They are invited at the Manila Masters, an event which will take place at the end of May and have  also been invited straight into the NA LeaguePlay division of DreamLeague Season 7.
Until new updates, NP's roster stands as follows:
Jacky 'EternaLEnVy' Mao

Arif 'MSS' Anwar

Kurtis 'Aui_2000' Ling 
Pittner 'bOne7' Armand – coach