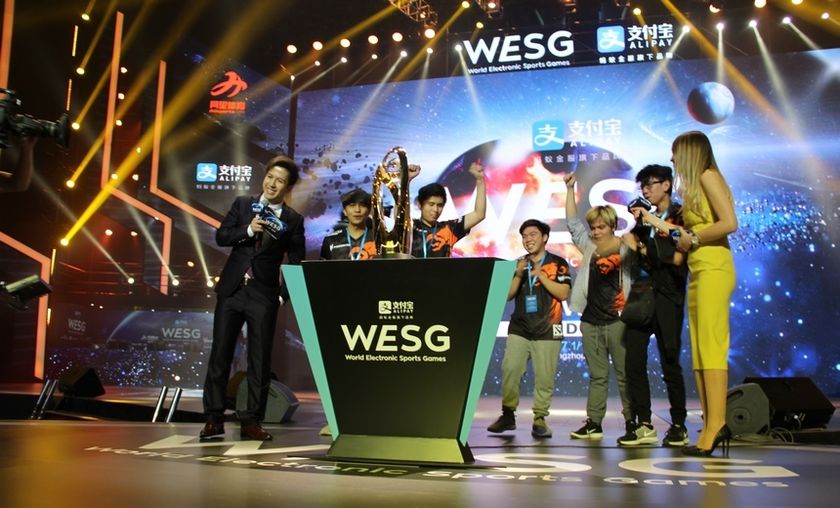 TnC are your WESG Champions
After a stumble in game two, TnC showed their mettle against the new Cloud 9 in a gruelling game three, and claimed WESG 2016 as their own.
After a long road that began in August of last year, WESG2016 has finally come to a close. A great couple of days of DOTA2 showcased some great talent from around the world, notably along with TnC, Peru had a great showing with a top eight finish for Team DileCom and a notable third or fourth place finish for Infamous, contested by Alliance. Alongside TnC's victory, was the revival of Cloud 9's DOTA2 roster, made up of the former Danish Bears who proved that they are a force to be reckoned.  
After claiming top spot in Group D of the group stage, TnC went on to face Peruvians, Team DileCom, in the quarter finals and then Alliance in the semi-finals, where they trounced the Swedes with their explosive drafts and aggression. Moving on to the grand finals, TnC looked in prime position to take WESG after game one, with a flawless performance from Marc Polo 'Raven' Luis Fausto on his Weaver: a repeat of his performance against Alliance.
However, TnC hit a snag in game two, as Cloud 9 demolished them in return. Game three of the Bo3 grand finals saw TnC in dire straits at the beginning, as Cloud 9 turned up the aggression. However, Raven with his patience, and discipline, held the team together, and TnC clutched out the win after the hour long contest, despite being down in Net Worth. After his brief stint with Fnatic, Raven looks to be in top form, and will be one of the players to watch in the upcoming 2017 season along with his Filipino brethren. 
While a number of other big names were missing from WESG, the tournament has no doubt shown that new blood is brewing in the SEA, China and CIS region, and that this young, 2017 season still has a ways to go.