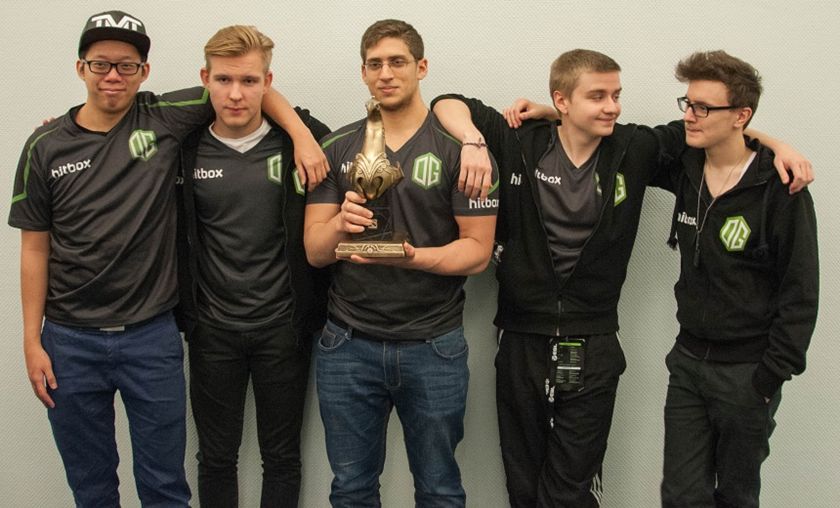 Weplay League Season 3 ft. a $200,000 prize pool
The Weplay League is back with a third season after the end of Weplay's second season in 2013. New to this season is a LAN event and a prize pool eight times larger.
Click here for results, VODs and all the other information
After the finals between Na'Vi and Alliance in the Weplay League Season 2 in 2013 and a quiet 2014 for the organizers, Weplay is back with another season. This season includes a $200,000 prize pool, a LAN finals hosted in Kiev, Ukraine, and four different league sets.
The format:
There will be eight teams taking part in the tournament's LAN event, four will be be directly invited and four will proceed from the qualifiers; the invited teams are: EG, OG, Virtus.Pro and Team Secret and the qualifier regions are as follows: West Europe, East Europe, SEA and America. The qualifiers will involve eight teams in a best-of-one double round robin. The qualifiers will begin on the 18th of January and will end on the 31st of March.
The LAN event:
The LAN event for this tournament will take place at the International Exhibition Centre in Kiev, Ukraine on the 6th, 7th and 8th of May. At the LAN event, the eight invited teams will battle it out for the $200,000 prize pool in a best-of-three double elimination bracket with a best-of-five grand finals and a best-of-one round one for the lower bracket.
For the participating teams in the LAN event, some of the facilities Weplay will provide are flight tickets for all teams, transport costs to and from the LAN venue and airport, a practice area with five computers per team and the option to sell team merchandise.
The prize pool and coverage:
The $200,000 prize pool is a base prize pool which will be growing via crowd funding, 10% of both the league's compendium and sets will be going towards the prize pool. In addition, Weplay has promised to payout the prize money no later than three month from the LAN event.
There will be five studios - for five different language - working with Weplay to provide official game coverage; the English coverage will be provided by joinDOTA and the Russian coverage by Weplay.