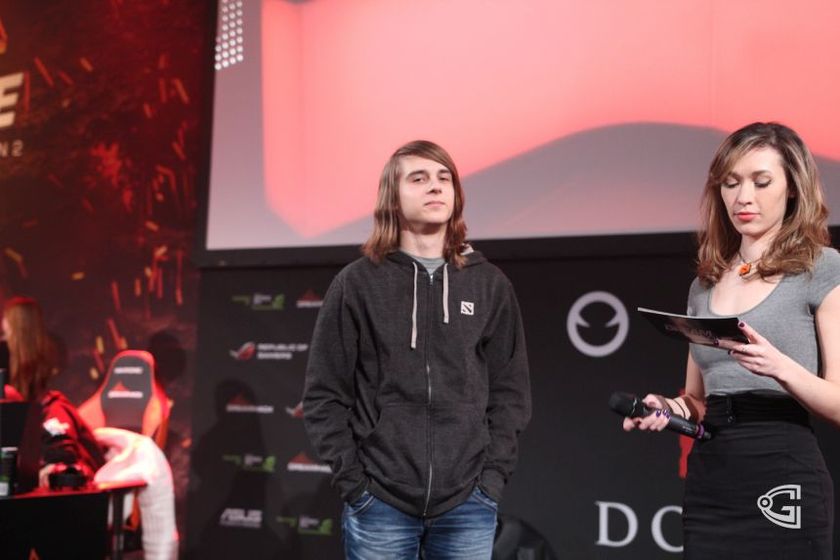 SLTV EU: Top 4 confirmed, Team Secret withdraws

Empire, LAJONS, HellRaisers and VP.Polar will represent Europe in Kiev, as Secret Team decided to pull out of StarLadder XI due to roster changes. The four teams will join iG, CDEC, Fire and MVP.Phoenix in the offline playoffs of the tournament, scheduled to take place mid-January 2015.
There will be no tiebreakers after all for the European division of StarLadder XI, as the final representatives of the region have already been decided. The round-robin phase concluded with a three-way tie between Secret Team, HellRaisers and VP.Polar (11-4 score), and extra games were required to resolve the situation. However, Secret Team announced that they are unable to travel to Kiev's offline finals, due to upcoming changes in their roster. Empire, LAJONS, HellRaisers and VP.Polar will join the teams from China, SEA and America in the tournament's playoffs at CyberArena, Kiev from January 15th through 18th. 
Team
G
W
L
P

15
12
3
12

15
11
4
11

15
11
4
11

15
11
4
11

15
11
4
11

15
10
5
10

15
9
6
9

15
8
7
8

15
6
9
6

15
6
9
6

15
6
9
6

15
5
10
5

15
4
11
4

15
4
11
4

15
4
11
4

15
2
13
2
Matches and results
Secret's decision to skip the tiebreakers was rather unexpected, considering their solid performance during the round-robin phase. According to their statement, important roster changes have prevented their participation in the tournament and the trip to Kiev. More information about the change will come in January. While nothing is certain, the announcement possibly refers to the acquisition of Rasmus 'MiSeRy' Filipsen and the team getting signed by a sponsor. 
In their own statement, SLTV explained that even if Secret Team did win the tiebreakers, their roster change would break the tournament's rules regarding their participation in the LAN finals. This is the same situation with iG, with the Chinese being forced to bring Xu 'BurNing' Zhilei instead of Wong 'ChuaN' Hock Chuan to Kiev even though he is not a part of their official roster. Secret Team will return in Star Series for Season XII, which will take place in spring 2015. 
Source : SLTV