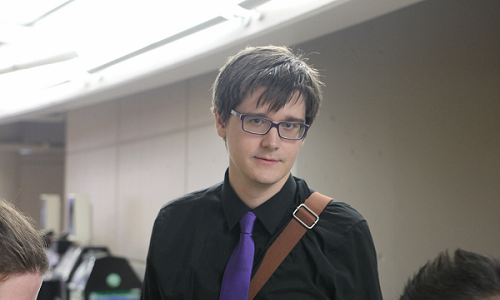 The Summit 2 announces tournament details
Following The Summit's positive reception, organizer and studio BeyondTheSummit announced its sequel, The Summit 2, a few months ago. Earlier today, more information was made available, such as qualifier stages, invites and ticket details. Title defender Evil Geniuses will receive a direct invitation to the main event.
BeyondTheSummit announced their second tournament two months ago, following the success of their first studio-hosted competition The Summit. Today, BTS released more information regarding the upcoming event through their representative David 'GoDz' Parker. Four regional qualifiers will each send one team to the main event, while title-holder Evil Geniuses will be seeded directly to the event. The last slot to complete the six-team line-up for the event will be decided through the "Team Redemption". What process this name beholds is uncertain for now.
Out of the four regions - North-America, Europe, China, South-East Asia - the first three will have two qualifier stages. Several teams have been invited to the first qualifier stage. The European and NA division will play a simple single-elimination bracket and the top two  squads of each will advance to the main stage of their region where they will meet another set of invited teams. The Chinese division will see a round-robin groupstage of five teams. The winner will be seeded into the main event, whereas the other four teams will play out a double-elimination playoff bracket to determine the second team to advance to Los Angeles finals.
The main stage of each region will feature a round-robin groupstage with the top four of each division advancing into a double elimination playoff bracket. The winner of each division will be invited to Los Angeles to join Evil Geniuses.
Much like the first edition of The Summit, fans will be able to contribute to the overall prizepool and increase the initial $100,000. In addition to the ticket and compendium, BeyondTheSummit will also release a treasure chest whose earnings also go to the tournament prizepool. Compendium stretch goals will be available once again, ranging from in-game cosmetics to an All-Star match at the event.
In addition to the announcement of The Summit 2, BTS has also released the dates fo The Summit 3 & 4, which are scheduled for May and December 2015.