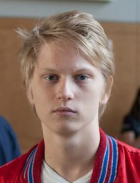 Mouz and Empire to heat it up at Hitbox.tv Bounty Hunter series
The fourth match in the popular Hitbox.tv Bounty Hunter series; a format similar to King of the Hill series is all set to return after a brief hiatus between the newly acquired roster of Mousesports and the long standing army of Team Empire.
Mousesports will be looking to defend their throne against the might of Team Empire in this fourth edition of the Bounty Hunter series, after winning the previous edition under the banner of Team Dog. Fresh off from winning The International 2014 European qualifiers, mouz will be looking forward to keep their momentum going and beat the odds against Empire, a team directly invited for The International 2014.
"
We're excited to defend our bounty against Team Empire, They're always a strong team to go against. It will be an even and rough clash, may the best team win!" - Ahmad "HyDra" AL-Saqarat
"
It will be a match between the two top european teams. No doubt it will be an exciting game." - Sergei "AnahRoniX" Bikovskiy
The $1,000 winner takes all competition is slated to be held this Saturday on May 31st at 4pm GMT/12pm EDT with Sheever bringing the live broadcast of this best-of-five series. Can Team Empire succeed in dethroning the champs or will mouz win the event for a consecutive second time?
Source: hitbox.tv