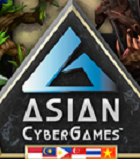 ACG Invitational's playoffs starting tonight
The single-elimination tournament will start tonight at 15:00 CET (22:00 SGT) with two matches, while the other two are scheduled tomorrow at 04:00 CET (11:00 SGT). The semifinals will also be played tomorrow.
Round 2 - Best of 3
Round 3 - Best of 3
If the group stage were to be the basis, Scythe.SG appears to be the team to watch out for as they dominated in arguably the toughest group in the competition. They finished unscathed, with four 2-0 wins including victories against Indonesian team Rex Regum Qeon and the already-eliminated Malaysian team Orange eSports. Scythe will be facing fellow Singaporean First Departure on the first round. The latter's only blemish on the group stage is a close 1-2 defeat on the hands of Thai-team MiTH.Trust.
The pair of Indonesian teams who finished runner-up on their groups, RRQ and Zero Latitude, will be going up against MiTH.Trust and Titan respectively. The final match of the quarterfinals is the pairing of the streaking Malaysian team in Arrow and the resilient Filipino team in Execration, whose only loss in the group stage was against Titan.
The semifinals will proceed right after the two matches of tomorrow. There is not much room for error, as losing a pair of games in a series is tantamount to being eliminated from the competition. All matches of the playoffs, including the finals and the third-place decider, will be played be played as best-of-three series.
The winning team of this tournament will walk away with $2,000, while the runner-up and third placer will receive $1,000 and $500 respectively. Merchandise will also be given away, among which are Dota 2 HeroClix Starter sets for all participants.
Source: eClub