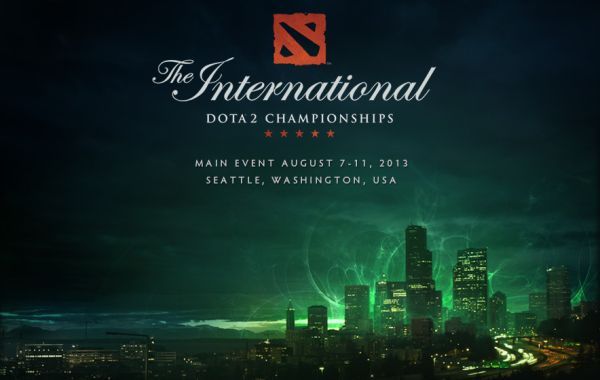 The International 3 Coverage: Day 1 Round-up
12 hours and 48 games played later, an action-packed Day 1 of The International 3 has finally come to a close. Teams will have a chance to rest up and recharge in preparation for yet another long day tomorrow.
Here's how things stand after Day 1 of the Preliminaries:
Group A
Heavy favorites Natus Vincere (4-2) and LGD.cn (3-3) are not seen atop of group A standing after Day 1 due to exceptional performances from Fnatic (5-1) and Team DK (5-1). Fnatic looked particularly impressive as they handily swept Na`Vi and mousesports; the only blemish of their day was a loss against Zenith (2-4). DK dropped a game against LGD.cn but had little trouble beating Dignitas and MUFC in straight games. The biggest upset of Day 1 came courtesy of Dignitas (4-2), who convincingly took down LGD.cn 2-0 thanks to some great Rubick play by Fogged. Meanwhile, mouz (1-5) and MUFC (0-6) will have a lot to do tomorrow if they want to improve their seeding going into the playoffs.
Group B
Team
G
W
L
P

14
14
0
14

14
8
6
8

14
8
6
8

14
8
6
8

14
7
7
7

14
5
9
5

14
3
11
3

14
3
11
3
Matches and results
Over in group B, Alliance (6-0) proved why they are the favorite to win it all by sweeping all three series convincingly, including one against last year's champion Invictus Gaming. TongFu (4-2) easily swept two series against Orange Esports and Virtus.Pro but fell to Team Liquid (4-2) in straight games. Meanwhile, defending champion Invictus Gaming (3-3) had an up-and-down day. They showed flashes of their TI2 brilliance against Alliance but ultimately fell short in both losses. Joining them at the .500 mark is Orange (3-3), who looked lackluster against TongFu but recovered nicely to take one game against Liquid and sweep Virtus.Pro (1-5). LGD.int (2-4) checked in at 6th place with two ties and a loss. Joining the Russians at the bottom of the table are Rattlesnake Gaming (1-5). It's only Day 1, but VP's performance so far has definitely had their fans worried.            
The preliminaries will resume tomorrow at 9 A.M. PDT (6 P.M. CEST) with 24 series to be played.   
It's the holy grail of The International 3 coverage!