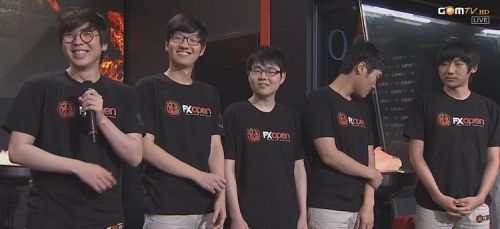 FXOpen crowned champion of NSL
FXOpen defeated Eye of the Tiger (E'oT) in the grand final of the Nexon Starter League to be crowned the first Dota 2 champion in Korea.
In the one-sided grand final in which FXO prevailed in three straight games, the champions fed the viewers with what they would like to see the most, Meepo picks, and played it exceptionally.  Yong-Min 'Febby' Kim, FXO player also displayed a spectacular performance with Pudge in the third game, forcing E'oT to fight continuously, leading to more than 25 total kills in just 11 minutes.
Round 2 - Best of 3
Round 3 - Best of 5
With the grand final win, FXOpen received $8,600 in cash and also entry tickets to The International 3 in Seattle later this year. Team EoT settled for $4,300 as runner-up of the tournament.
Nexon Starter League prize distribution

Placings

Teams

Prizes

1st place

FXOpen

10 Mio Won (~$8,600) + TI3 tickets as spectators

2nd place

Team E'oT

5 Mio Won (~$4,300)

3rd-4th

BirdGang

2 Mio Won (~$1,700)

3rd-4th

Team KT

2 Mio Won (~$1,700)