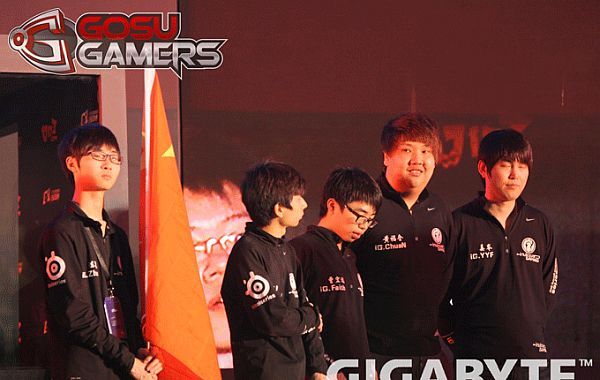 iG tops Alienware Cup Group B, playoffs to begin on 30th

Invictus Gaming tops Group B of the Alienware Cup despite having the same score as NeoES.Orange. iG and DK will be auto-seeded into the third round of winner bracket in the playoffs.
The groupstage of the Alienware Cup has just concluded with Invictus Gaming topping Group B. iG's solid performance in the Alienware Cup has surprised many especially after their recent slump in G-1 League and Dota 2 Super League. As a reward for them topping the group, iG will be joining DK, top placer of group A, in an auto-seed directly to the third round of the playoffs.
Although NeoES.Orange have the same score as iG, both teams tied in their match-up and with the same amount of 2:0 wins, the tiebreak ruling was not in the Malaysian favour as they picked up two penalties on Monday. According to the organizers, the Alienware Cup has very strict rules on being punctual and NeoES.Orange were not in the lobby of the game 10 minutes prior to start.
Alienware Cup tiebreak rule

1. Results of match-ups
2. Scores after adding 1 point per 2:0 match
3. Accumulated penalties
4. Result of a mutually agreed tie-breaker
5. Random draw
Following closely behind NeoES.Orange and Invictus Gaming is TongFu at third place and Zenith at fourth. Both the teams were off to a rough start on the first day, losing majority of their games against the higher placers of the tournament. TongFu bounced back on day two and day three, dropping only one game to Invictus Gaming while Zenith continued losing more games. The Singaporean team ended on a 2-6 record.
The European hope in Alienware Cup Natus Vincere did not fare so well in their matches in the Alienware Cup. Be it jetlag or underperformance, their 1-7 result in the groupstage is truly underwhelming and has disappointed many fans all across the globe. Fortunately for the Ukrainian team, they will still go through to the playoffs and face Rattlesnake, the second placer of Group A.
Playoffs
The playoffs of the Alienware Cup will resume on the 30th of June with all the matches of the WB round one played on the same day. The tournament will now shift into high gear and run games everyday all till the grand final of the tournament on the 9th of July.
As the winner of their respective groups, DK and iG will be seeded into the third round of the winner bracket.
Detailed schedule of the playoffs is available here.
Upper Bracket
Lower Bracket
Final
Check link for results, news, format and VODs