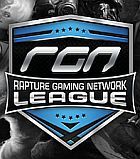 RGN League week four kicks off
The fourth week of RGN league will be beginning today with NeoES.Orange leading the chart and Zenith drawing with TongFu at second place. Zenith will threaten NeoES.Orange's first placing today as they go head up against one another
RGN league continues on its fourthweek with the top 2 contenders, NeoES.Orange and Zenith to kick off the opening match. Both the teams started out in the league strong, winning two consecutive games until Zenith was stopped on their tracks by TongFu last week. The winner of the opening match will decide who will be the first placer(s) by the end of the playweek.
Mineski and First Departure on the other hand, are not doing very well in the league coming into the fourth week. Both teams still remain win-less, going 0-3 and will be looking to prove their worth this week before it is too late.
Neolution.Int will continue playing with stand-in Jian 'EHWAAH' Kong after Michael 'ninjaboogie' Ross, former captain of Neolution.Int left the team prior to the tournament.
-Update-

We were told that NeoES.Orange versus Zenith has been postponed indefinitely due to Orange's match in Dota 2 Super League. MiTH vs Rattlesnake has been brought forward to 14:00 CEST
This week's playoffs will commence as follow:
RGN Elite League Playweek 4

Time (CEST)

Matches

Gosubet

Saturday
15:30
 

Mineski

 vs  

 Rising Stars
Gosubet
Saturday
14:00
MitH-Trust

 vs  

Rattlesnake
Gosubet
Sunday
14:00
 MUFC

vs

TongFu
Gosubet
Sunday
15:30
Neolution.int

vs

First Departure
Gosubet
 
Team
M
W
D
L
P

8
7
0
1
21

8
6
0
2
18

8
6
0
2
18

8
6
0
2
18

10
6
0
4
18

8
5
0
3
15

8
3
0
5
9

9
3
0
6
9

8
0
0
8
0

8
0
0
8
0
Matches and results
All the games will be streamed live by a variety of Rapture Gaming casters. The stream will be provided in four different languages. Click on any of the Gosubet to select the caster you would like to watch on the right column.