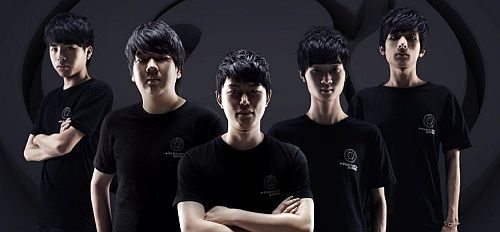 iG drops their first official game since November
Invictus Gaming has finally been defeated after going on a six months winning streak. TongFu surprised many earlier today when they took down the Chinese giants in Dota 2 Super League even though they were not at the highest of confidence going into the match.
Invictus Gaming has just lost their first game of the year today against TongFu in the Dota 2 Super League.
According to our database and Gosubet records, iG has not lost a single official match since the last season of G-1 Champions League 2012 in Shanghai. iG lost two consecutive matches then, against LGD.cn and Neolution.Orange, to place third in the tournament. Besides that, this is also iG's third official match loss since the end of The International 2 in August last year.
Going into the match, Zhi Hao 'Hao' Chen, TongFu's star carry, was very modest in saying that they will be lucky to take a game off Invictus Gaming.
"Everybody knows iG is the best team in the world right now", said Hao.
Haitao, Gamefy and The International 3 commentator, agreed with Hao stating that TongFu would be happy to just take a game off iG. "TongFu would be contented if they take a game off iG to disrupt their momentum", said Haitao.
In the first game, both teams were on even ground and although TongFu started pulling away bit by bit, iG always had answers, winning small skirmishes to bring down the deficit. It was not till 40 minutes when Yang 'KingJ' Zhou's Chaos Knight started dishing out 4 seconds stun and obliterated iG's supports with Phantasm. The second game however, was rather one-sided from the get-go for TongFu. iG failed to stop Hao's Lone Druid from farming and they were heavily punished for it.
Invictus Gaming, with only two games played is currently placed third behind LGD.cn and Vici Gaming in Group A of the Dota 2 Super League. You can visit iG's team profile here.
Dota 2 Super League will continue tonight with LGD.Int taking on Rattlesnake at 14:00 CEST.
Check link for results, news, format and VODs
Image sources: pcgames