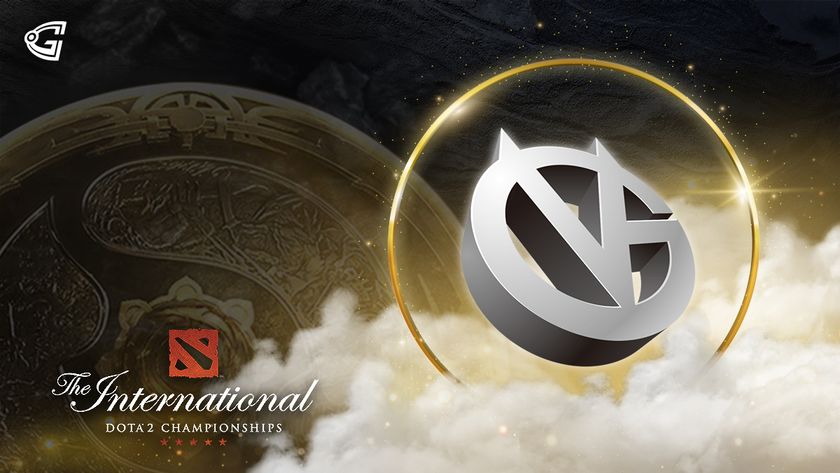 TI10 - Vici Gaming, China's silent assassins
Although they never won The International, Vici Gaming have been a top contender going into every TI edition that they attended and this year is no exception.
They made their TI debut with a second place finish in 2014. They placed top four at the next year's edition, and moving fast forward to the more recent history, they reached top 6 at TI9. Judging on their stellar performance in late 2019, early 2020 LAN tournaments, if TI10 would have happened in 2020, Vici Gaming would have definitely been regarded as the strongest team coming from China.
 
Dramas, shuffles, reset
However, with the pandemic putting everything on hold in the esports field, Vici Gaming found themselves directly impacted by the brutal shuffle that happened in China in the summer of 2020. Not only that they lost Bai "rOtK" Fan, one of their longest standing members and at the same time one of the best coaches in the world, but they also had to bid farewell to Zhang "Eurus/ Paparazi" Chengjun and Zhou "Yang" Haiyang, who wanted to make their run for TI10 alongside Lu "Somnus/Maybe" Yao and Xu "fy" Linsen under the Elephant banner.
VG's roster went through a couple more changes between TI9 and now, as their former captain, Pan "Fade" Yi, has initially retired then came back to play for EHOME. VG's carry first choice for the 2021 Dota Pro Circuit was the young Thai talent, Nuengnara "23savage" Teeramahanon, however, he was never able to actually make the trip to China due to COVID-19 travel restrictions. VG signed Yang "poyoyo/Erica" Shaohan as a back-up option and eventually they kept him for good, while 23savage joined T1 and will go with them at TI10.

Vici Gaming roster
Shaohan "poyoyo" Yang
Jiaoyang "Ori" Zeng
Ren "old eLeVeN" Yangwei
Jiahan "Pyw" Xiong
Cong "Dy" Ding
coach: Lu "Fenrir" Chao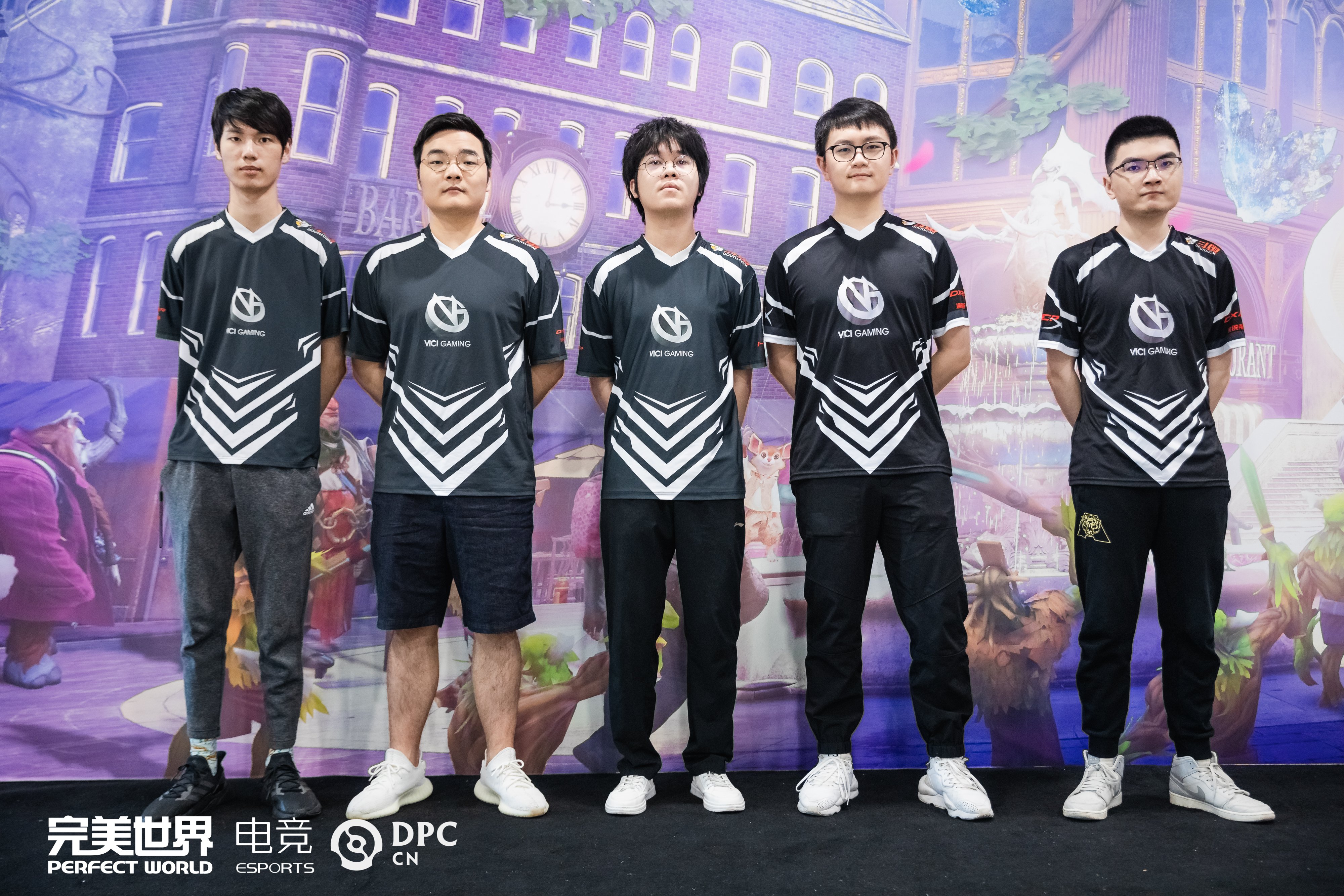 With the roster being finalized well before the Dota 2 LAN action resumed in 2021, Vici Gaming had a fair time to find the synergy between all new members and to prepare for the big battles in the DPC. Something that helped the Chinese teams in their absolute LAN dominance this year was the fact that their league seasons were held by Perfect World on a LAN set-up while the rest of the regions held the competitions exclusively online.
For Vici Gaming and all their countrymen fellows that meant a huge boost, especially because there were other local tournaments that went on to help them fine tune their strategies.
Going to both majors of the 2021 DPC as China's third seed team, thus starting from the wild card stage, VG's results are not painting the full story. If anything, as China had two teams in the wild card at both majors, VG's constant decent form ensured that the region would always be a threat at the title by fighting with at least four teams heading into the playoffs.  
But that also led to an unwanted scenario in which two Chinese teams had to kick off the playoffs by fighting each other. It happened to Vici Gaming in the debut playoff series at Singapore Major. Invictus Gaming was back then the team to force them to a lower bracket run, which ended early to the unpredictable OB.Neon Esports.
At the WePlay AniMajor, VG's tournament run was even weirder. They won the wild card, but a few too many draws in the group stages forced them to a playoff lower bracket run, where they got to play against both Eastern Europe representatives, Virtus.pro and Team Spirit, which they utterly demolished, then they were pitted against both North American competitors. After they eliminated Quincy Crew, VG got bested by Evil Geniuses in the lower bracket semifinals and were sent home with a top four placement.
This means that in regards to their head to head results from this year with teams outside of China, especially with those who will be at TI10, Vici Gaming's track record is minimal. But when it comes down to how they fare against their regional foes, although they were seed #3 team for majors, VG do have positive records against all Chinese counterparts except for PSG.LGD.

A blast from the past
Less than two months away from The International 10, Vici Gaming fans received two incredible pieces of good news. The new patch features plenty of VG signature heroes that just got buffed, and right after the 7.30 announcement, the organization welcomed aboard coach Yao "QQQ/357" Yi to work hand in hand with Fenrir in preparing the team for the biggest battle of the year.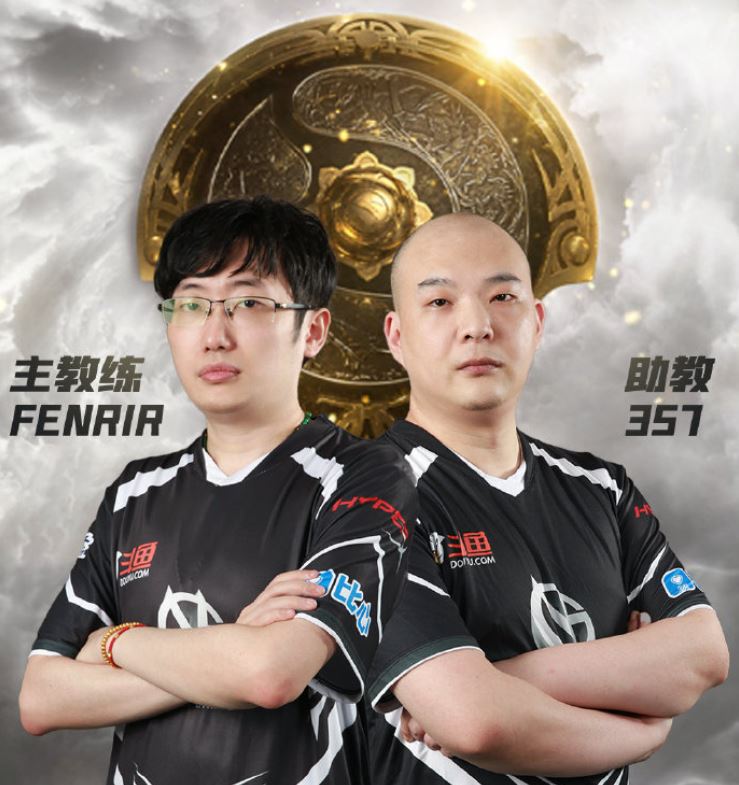 QQQ and Fenrir are an old dynamic duo that worked wonders for VG way back at TI4. In that era, Fenrir was still an active player, while QQQ was just leaving behind the professional play for a coaching career. Their work together as team captain and coach propelled VG to a second place finish at The International 2014. A lot has happened since then for both Fenrir and QQQ, and while the former has just started to gather experience in the coach seat at the beginning of this year, QQQ went through plenty of TI experiences with PSG.LGD over the past several years.
His vast knowledge of the game and deep understanding of drafting patterns and in-game habits of some of the greatest players who will now be adversaries of his new team can only put VG at a serious advantage.  
 
Vici Gaming's claim at the Aegis
China's chances at finally claiming another The International title since 2016 have never looked bigger than this year, and if PSG.LGD are the front runners in the battle for the Aegis of Champions and Invictus Gaming are China's juggernaut, then Vici Gaming are the silent killer who can go unnoticed until it's too late. A year round of practice in LAN environments and online setups without making any roster changes, the addition of QQQ and a patch released more than a month before TI10 that fits their players' style should make for the perfect ingredients for VG to shine when it matters the most. The only question is if they will be ready to take down PSG.LGD on the TI stage, the only team that historically made them look weak.