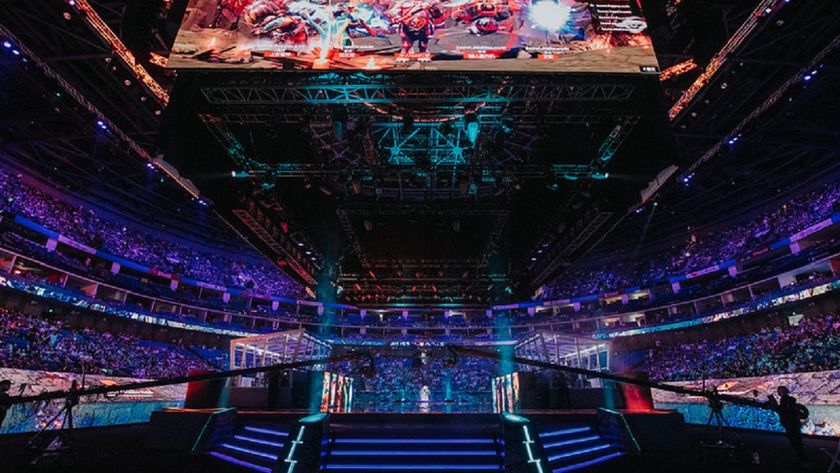 The return of the LANS; Is it worth the risk?
ONE Esports Singapore Major next week signals the return of the LANs in Dota 2 after a 14-month drought, but is it worth the risks that are being taken? 
Dota 2 fans were elated when news hit that that they were going to finally get a LAN again, and a Major at that!  After all, this week marked the first anniversary of The DPC 2019-2020 season being interrupted as ESL One Los Angeles Major was first 'postponed' and then changed to online league play without a Major status.
The news that the first LAN/Major would take place in Singapore, hosted by PGL and in partnership with ONE Esports and Singapore Tourism Board (STB), was initially met with excitement. But as the weeks progressed, the virus continued to wreak havoc, including taking the life of Brazilian player Anderson "444" Santos who lost his battle against COVID-19 just last month. Fans and teams began to question the value and cost of the return of the LANs. 
Covid Concerns
As discussed by Shannon "SUNSfan" Scotten in We Say Things Podcast, multiple concerns are being brought up by many of the NA/SA and SEA teams — something that sources close to GosuGamers in these same regions have also expressed as well. 
The biggest complaint brought forward has been the 48-hour quarantine. The typical quarantine period is two weeks as the COVID-19 virus takes several to 14 days from contact to show up in tests or show symptoms. Not only is 48 hours not enough for someone who may be carrying the virus to transmit it to others, but there is also the question of all the travel and time spent in airports/aeroplanes where the virus could also be contracted. 
Sources close to GosuGamers have revealed that they have significant concerns about their own players, some of which have compromised medical conditions that could result in some serious complications if they were to contract the virus. However, they feel there is too much pressure on them for the DPC points and road to TI. Withdrawing from the event or playing with stand-ins is barely an option to consider to remain competitive and viable this season. 
Their fears and concerns are not unwarranted. It was just two months ago in January when the PUBG M Global Championship held in Dubai ran across complications when three players tested positive for Covid-19. The finals were not played in the Coca-Cola Arena but instead with all the players being isolated and playing on a dedicated network. This also led to some technical difficulties which meant that after the first day (January 21st) the matches were postponed until the 24th when the tournament resumed.
Interestingly enough, the players were quarantined for seven days (as opposed to the full 14 or Singapore Major's 48 hours). 
Entry Concerns
The International: Visas are hard
One Esports Singapore Major: Hold my beer 
If you think TI throws chaos to teams to obtain visas on time, we haven't seen anything yet with players trying to enter countries with COVID restrictions. 
For the league play, we already witnessed two casters being denied entry into Europe since they were American Nationals and there were restrictions for travellers coming from the states. Both Brian "BSJ" Canavan and Ioannis "Fogged" Loucas were sent back without having a chance to be a part of the DPC 2021 Season 1 broadcasting team. 
Now, it is a real threat for the players too -- and not just from those in NA.
A Philippine lockdown is threatening to bar players from being able to travel. Affected teams include Evil Geniuses, T1, Fnatic, and Neon.
Return Concerns
In addition to potential problems getting into Singapore, getting back into the Philippines is looking to become a real challenge.
According to this news source, an entry will be denied between March 20 and April 19th. With players being sent home immediately after elimination and the event ending April 4, this poses a real problem and no doubt teams and players are being forced to weigh their options. 
Bottom Line
Although many can surmise that the reason for the LAN is to address latency issues and to send the message that there is a viable future for the LANs and The International which was already cancelled last year. If they don't start now, when? 
To mitigate risks the LAN is not being attended by any spectators, teams are arriving in a staggered format and are confined to the hotel and rooms, and are leaving after elimination. This all reduces contact and hopes to contain any spreading of the virus. 
According to officials, teams penned a letter stating their solidarity with the event and comfort with the aforementioned precautions in place. 
The planning and preparation for the Singapore Major has been an ongoing process for several months supported directly by the Singaporean Government. We are confident that every step is being taken to ensure the health and safety of everyone involved and are looking forward to putting on a great show for the fans and excited to see the return of LAN events.
—Signed, the teams
Although it does feel quite performative and in response to the Sunsfan video pointing at EU teams for approving the measures, the bottom line is that the event will be held. With what rate of success and at what cost might be something that wasn't worth it. 
ONE Esports Singapore Major 
Major Slots
At the end of the league, the top teams from each region's upper-division qualified to the Major. For the first major, the distribution of the 18 slots is as follows:
EU: Top 4 (2 to wildcard)
Team Secret (playoffs)
Alliance (group stage)
Team Nigma (Wild Card)
Team Liquid (Wild Card)
China: Top 4 (2 to wildcard)
Invictus Gaming (playoffs)
Team Aster (group stage)
Vici Gaming (Wild Card)
PSG.LGD (Wild Card)
SEA: Top 3 (1 to wildcard)
Fnatic (playoffs)
Neon Esports (group stage)
T1 (Wild Card)
CIS: Top 3 (1 to wildcard)
Virtus.pro (playoffs)
Na'Vi (group stage)
AS Monaco Gambit (Wild Card)
NA: Top 2
Evil Geniuses (playoffs)
Quincy Crew (group stage)
SA: Top 2
beastcoast (playoffs)
Thunder Predator (group stage)
Singapore Major Format
Teams

Majors feature 18 teams from among the six regions

Wild Card

Six teams
Bo2 round-robin
Top two teams advance to the Group Stage
Bottom four teams are eliminated

Group Stage

Eight teams
Bo2 round-robin
Top two teams advance to the Upper Bracket of the Playoffs
3rd to 6th placed teams advance to the Lower Bracket of the Playoffs
Bottom two teams are eliminated

Playoffs

Twelve teams, Double Elimination bracket
Four teams start in the Lower Bracket
Eight teams start in the Upper Bracket
Singapore Major Prize Pool and DPC Point Distribution 
Majors award $500,000 USD and 2,700 DPC points among the top eight teams as follows:
| Place | Prize | DPC Pts |
| --- | --- | --- |
| 1 | $200,000  | 500 |
| 2 | $100,000  | 450 |
| 3 | $75,000  | 400 |
| 4 | $50,000 | 350 |
| 5-6 | $25,000 | 300 |
| 7-8 | $12,500 | 200 |
Head over to our Hub for match info, the One Stop Shop; DPC 2021 Season 1 guide, the halfway point status, and the upcoming Singapore Major details.