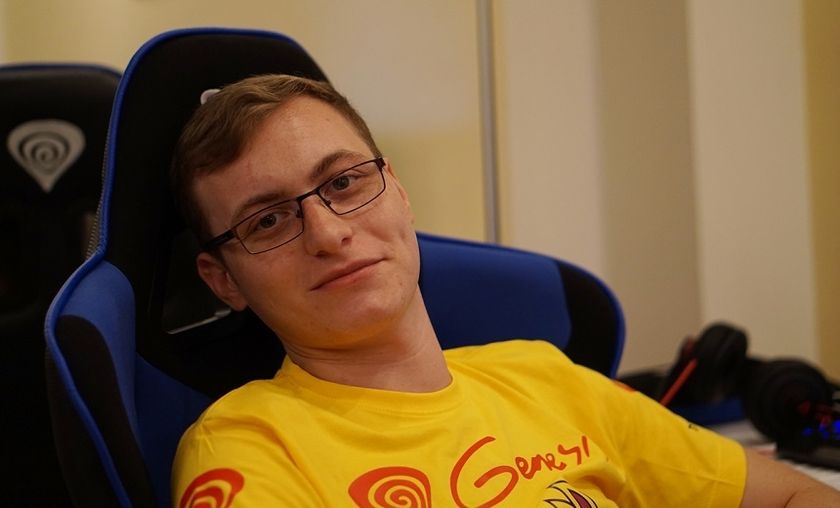 CWM reignites Burden United with a new crew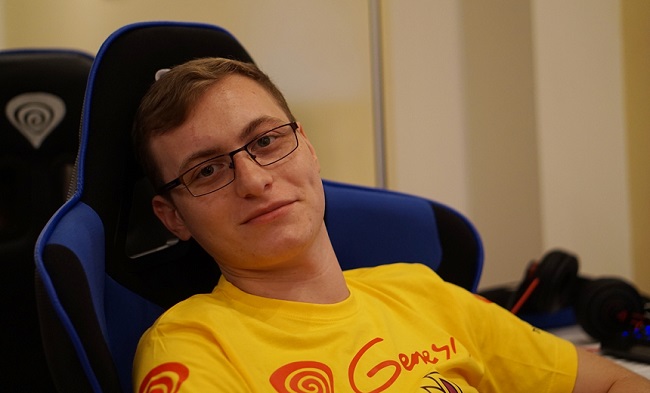 Photo courtesy of Dotablast
For the last ten years, Alexandru "ComeWithMe" Craciunescu has been a mainstay in the European scene, playing with various teams and players starting in DotA and carrying through into Dota 2 without so much as a break in the action. Older and more initiated fans will remember him playing when organizations such as OK.International, Team Dignitas, QPAD and Darer had teams. 
From competing in the first ever International that took place in 2011 in Germany through gearing up for the new DPC 2018-2019 season with a revamped point system and platform for top and aspiring players, ComeWithMe has racked up quite the resume of experience. 
Dusting off a recognizable and past team tag - Burden United CWM noted that it will only be a temporary badge of honor. 
"
...we're trying to find a more permanent home, someone to back us up and support us financially so we can focus on grinding and delivering on our own goals and expectations instead of having to worry and have our attention being drawn away..."
Ahead of the first qualifiers for the new season - The Kuala Lumpur Major in Malaysia the Romanian veteran shared some thoughts on his career and what to expect.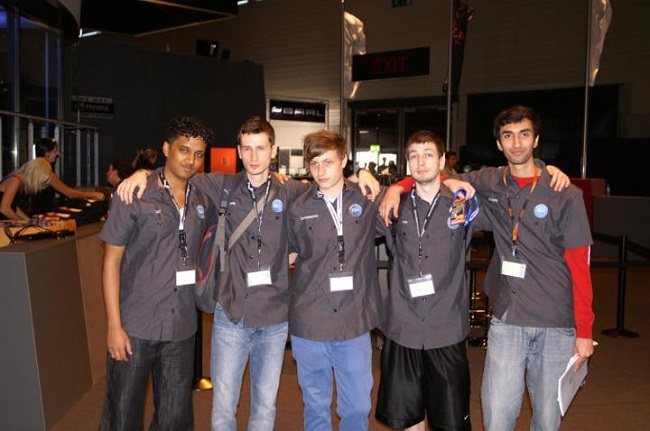 OK.International at TI1
In 2011 you were part of OK.International for the first ever TI. Now, 8 years later TI is quite a different event and has come leaps and bounds from being played in the middle of a gamers convention. Did you realize then or ever imagine that you would become a part of the first chapter in such ground-breaking Dota history?
I did realize it at the time because we were told that this was going to be an annual event. During the event, there were two separate booths, one for Gabe & Valve, then one for players. We were called to have a quick chat with Gabe where he was aiming to get some feedback, while also telling us about the plan to have this kind of tournament annually with improvements over the time, hence the feedback requirement. 
When it comes to realizing how big it was going to get or if I ever thought that would happen, then the answer is no. To be fair, it was all out of the blue and at the time I thought I'm getting trolled. It all happened very quickly, I went from being basically a pub/inhouse core player that only played in semi-decent mixes with irrelevant results where we would beat some DTS in some random ESL tournament @ Dota 1, to being asked if I wanted to try and play in OK.Nirvana.Int as a support, with Clinton "Fear" Loomis that was already quite a legend, to be honest. A few weeks later, he decided to keep me in the team and told me about Dota 2 and TI1 that was about to happen within a month and that we're invited to play for $1M. While at the time we had no clue Dota 2 was a thing already, we just knew it was going to happen sometime in the future as it was announced beforehand but that was all we knew until the invitation.
You've maintained an active presence in competition since then - playing with various European teams through the years and with a range of success. What do you think has changed the most in Dota 2 in terms of how teams approach competition and the game itself from then to now?
I would say that before people would just play a lot and individual skill was the main factor that could decide wins. Nowadays its a lot more about strategizing, analyzing, studying the game, matches, and teams that you're going to face. Players had so much time to improve that at this point, there are hundreds of players who can be completely capable of playing at the highest level when it comes to individual skill, mechanically talking, but a lot of them are being held back by their lack of game-winning condition understandings (basically just not always knowing the best thing to do).
I believe the top teams don't play non-stop Dota at this point and they don't exactly scrim very much either, as long as their theorycrafting is on point, watching a lot of Dota and having the right knowledge wins them the games more often than not. At the end of the day, playing a few games once a day will maintain your mechanic skills at a high level, which is more than enough and it comes down to always knowing the best thing to do in every situation. 
What you think has influenced that (change) the most? Do you think there are still more changes to come to the competitive mindset or have we reached peak potential for how competitors approach the game and winning?

Well, I suppose the change was influenced by the fact that it's a strategy game after all and the better strategy wins usually, as long as its understood properly and executed accordingly. I don't think people reached the peak potential by any means - if that happened then we would have a team who would be permanently winning every game, tournament, etc.
I think psychology still has a big part to play in how teams function, players maintaining the highest physical resilience they can (which they usually can't do alone either) and also coaches - which are not being used to their fullest potential yet either.
It also so happens that the game is constantly changing, so people have to figure out things on an almost weekly basis at this point.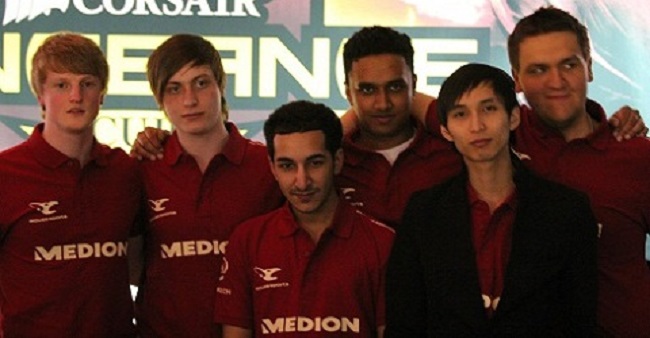 Mousesports who qualified for TI2
You have participated in the qualifiers for TI every year since being invited to participate in 2011, but haven't been able to compete again there. Yet you continue to strive for it. What keeps you so motivated? 
Actually, I did qualify for the 2nd International as well with Mousesports, but I ran into visa issues and the time I had to fix it was unfortunately not enough. I believe for the 3rd international, we got a bit screwed to say so, I was playing in Kaipi with EternalEnVy, Arteezy, Bone7, and Pieliedie and we were an uncontested top 5 team in the world, but due to the Valve "stability" rules and whatnot, we ended up being given 0 chances to even try and compete at the event. It basically mattered nothing that we were winning against every top team in our officials.


"
But to answer what keeps me so motivated, I guess it's just as simple as it sounds, I just want to be the best at what I do in the game that I enjoy playing and that can't happen unless I keep continuing."
There have been some mixed feelings about the DPC system Valve introduced this past year. Many believe it gave only the top teams a real shot and opportunities. What did you think of last season's system?
I suppose that is true. An example from my past encounters when I used to play in top teams at the times - we would always avoid playing against weaker opponents when possible. The reason for that was the fact that opponents would learn more from us than we would learn from them, it didn't make sense to help the competition get better and have better chances against us, while we didn't need to improve ours against them anyways. What I'm trying to get to by saying this is the fact that top teams did not have to qualify for events at all, they were just directly invited.  Although we can argue that they were the better teams and deserved it, teams never really fully deserve the invites thru the whole season. There are times when teams slack, or patches don't favor them and they become weaker.
Basically, the previous system allowed the top teams to stay in an untouched bubble which guaranteed they played in every big event by default, while having to do little work for it and it kept smaller teams behind by denying them opportunities, being unable to play against top teams, etc. I understand there were still qualifiers, but we're talking about one slot anyways which essentially means only one weaker team gets an actual chance to get better and play against the top teams.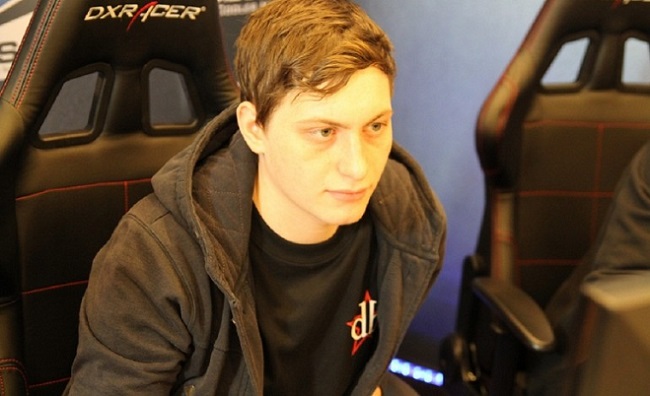 What about the changes that are in place for the upcoming season? Some organizations have already stated that it is still only geared towards the top teams. However, all teams attending will receive points and a team is not able to participate in the minor and major of each set. What do you think? Is this a better system for newer and lower teams or will make it even harder?
"
I strongly disagree with people saying it's still only geared towards the top teams. I believe the change is aiming entirely at giving tier 2 teams more chances, more exposure and thus more income that comes with these. If my understanding is correct, everybody will have to play qualifiers in order to get to the Majors, while also, teams in the Majors cannot participate in the Minors anymore. "
This means that smaller teams will play against the most popular/strong teams in the world, in qualifiers, which will help them learn and develop better, give more exposure to the brand/org they represent and also bigger chances at winning tournaments (the Minors that is) since the best teams will not be competing in these. That also implies more tier 2 teams will be at LAN events and generating income.
The system is getting better and better in my opinion, my concern right now though is how Valve will make the minors valuable to people, because generally, people avoid watching tier 2 teams and have no interest unless it's about the big fan favorite teams, players, personalities - or the biggest tournament.
Burden United Roster
 Egor ".Ark" Zhabotinskii 

 Ivaylo "Mastermind" Petkov

 Stefan "pwN" Pavlovic

Dmitry "UnderShock" Bolshakov

Alexandru "ComeWithMe" Craciunescu