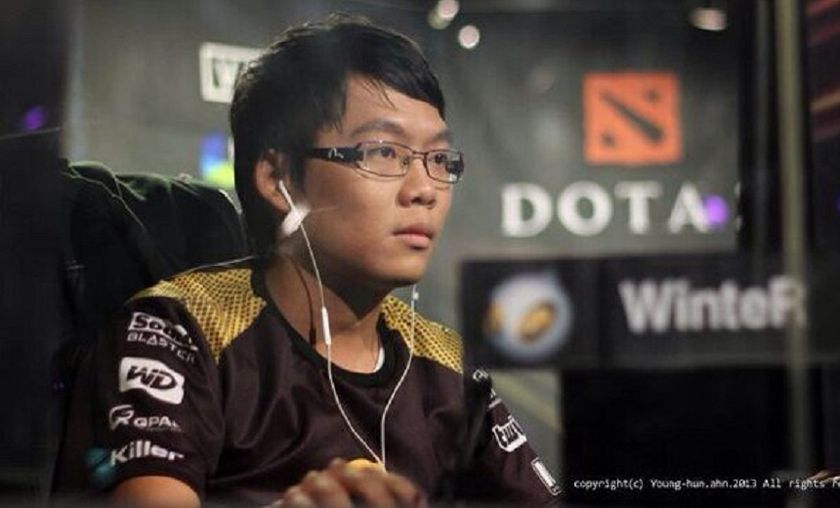 Interview with WinteR : We trust in YamateH
G-Guard are a new team with four veterans YamateH, Net, ling and WinteR himself teamed up with a relatively new player Ben. They are gunning for a slot at the The Internation Qualifiers, the team is finally settling down now and it'll be interesting to see what they're able to accomplish in the near future. 
The interview was conducted on 7 April 2015 by a GosuGamers Editor via Skype.
Why did you leave and rejoin G-Guard? Was it a sponsor problem or was it a team problem?
It was a team problem, the sponsor was fine. I don't want to stress on it too much since it was personal issues, its just that people were lazy and team chemistry wasn't fine.
It was around this time that Sharky passed away, how did that affect your personal life?
He was a great friend of mine, so it was hard times, I spent time with his family whom I never got to know before. He was one of the few friends I had in DotA, he would always do his best to help me when I needed it even if it wasn't related to the game.

What was your plan once you left the team?                                                                
I just spent more time with my day job/casting, waited for another opportunity to arise if I could play in a proper team again. I don't mind not playing too much as long as I am doing something within the game like casting. I enjoy casting a lot, because I get to spend time with a lot of great friends at Beyond The Summit.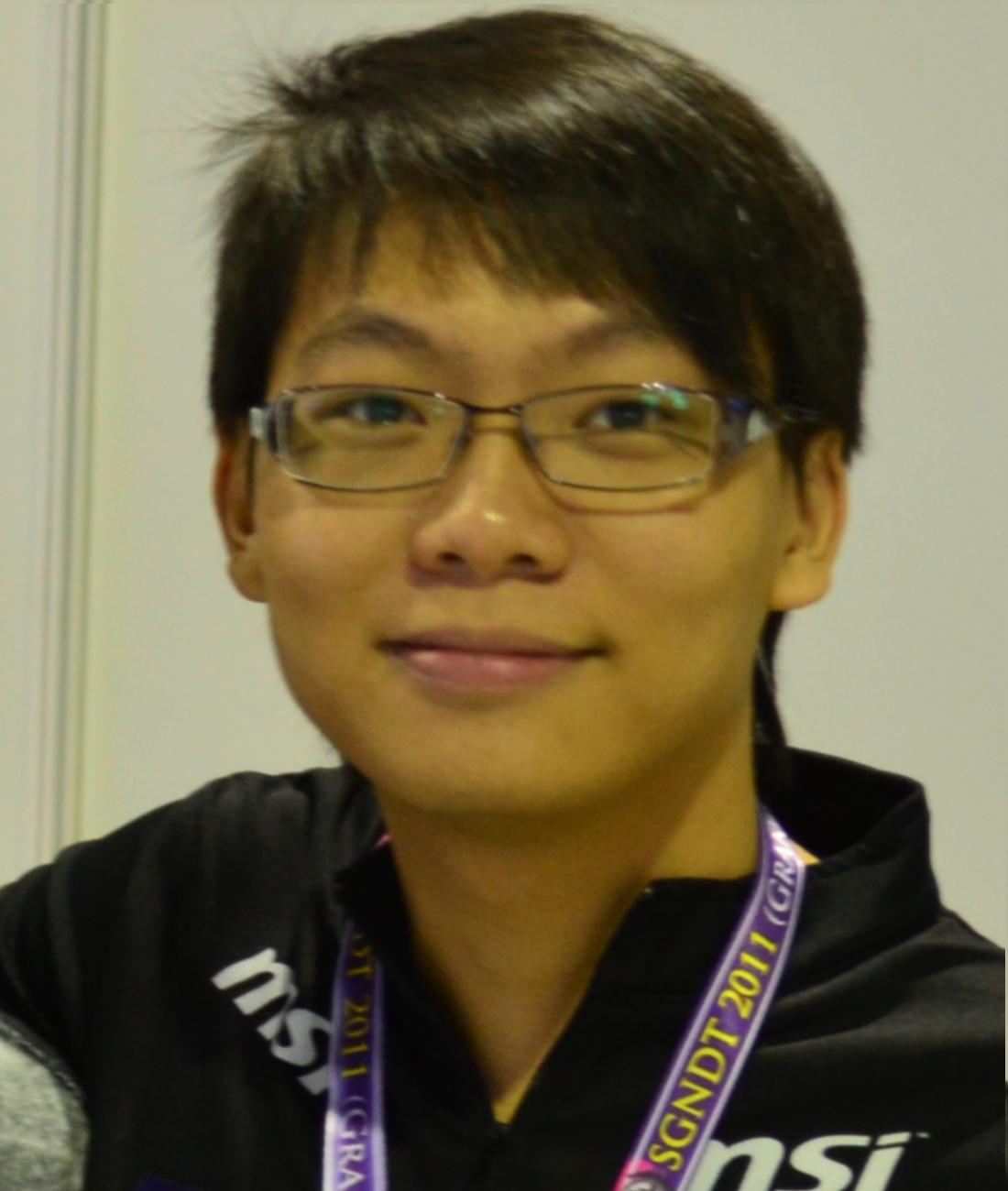 What's unique about your casting style when compared to other Analytical Casters like Merlini or Synderen?
I think I tend to look things as a captain and focus less on the laning phase, hero itemizations etc. I do talk about lanes but not so much about the 1v1 matchup. I talk about the game after putting myself in the captains shoes, predicting the moves of both teams. We all have different ways, while Merlini is focused on itemization of the heroes and players, Synderen is a good play by play caster on top of being mechanically sound, which I'm not.
How are you trying to improve your casting?
I listen to some comments from friends and fans that I get, I try to follow them to some extent to please fans but I can't do that all the time. My biggest problem is my heavy accent which is really difficult for me to overcome at this point unless I spend a lot of time attending English lessons which I don't have at this point.
So recently you covered DAC and Major All Stars, how did you enjoy those events and what do you think of them?
I enjoyed DAC a lot more because it was in the BTS Studio, it was first that I was casting from a place with good setup, it was so easy, they fixed everything for me. There was nothing for me to worry about. On the other hand, Major All Stars was really hard for me because there was no proper equipment setup and I was controlling the camera for the live audience so I couldn't say much about the game like I normally do since it takes up a lot of concentration. I had to hear myself over the public announcer with a half second delay that messed with my mind and disrupted my casting a lot, took me a few games to get used to it. It is really difficult casting live events when compared to events in the studio.    
Do you have any events coming up where you'll be casting?
Not at this moment, I just made a team with YamateH and we're trying to work the team out. Maybe some online games here and there but I doubt I'll cast any games in these two months.
Lets focus on G-Guard again; Who approached you to rejoin the team?
YamateH, the boss asked him to make a team and he asked me if I wanted to play again which I agreed since he is one of the few people I want to play with on my team.
You obviously played with ling and Yamateh back in 2013 with Orange, how is that beneficial to the team right now?
It definitely helps with Chemistry and understanding but we still need to work things out since its been awhile I last played with Mr Poong (YamateH) and ling.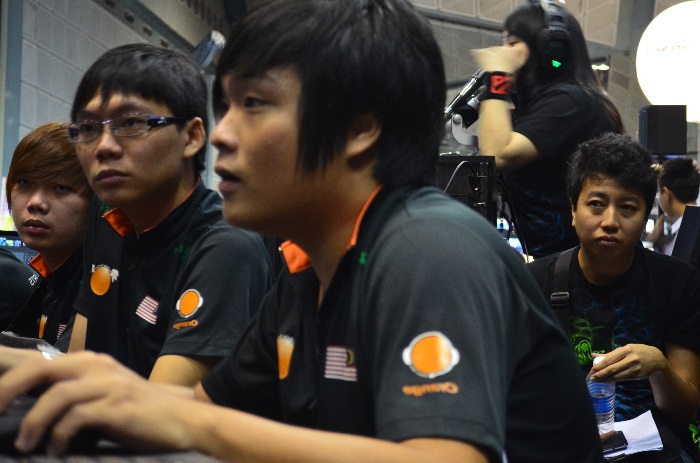 The first roster of G-Guard was with Ice and Syeonix, why did the change happen just a few days after the announcement?
We played together for more than a month but just didn't announce it earlier, Syeonix is just too inexperienced and Ice was away from DotA for some time so he was rusty, it wasn't working but we could have eventually worked things out but time wasn't our friend, we needed to settle down with a roster for at least the TI qualifiers which is our immediate goal.
Your team now has four veteran players, all of them have a good understanding of the game so who is calling the shots currently?
We do it together, mostly me, YamateH and Net but mostly YamateH makes the last calls since he's the captain, we just trust him when he says something.
Your fifth player is Ben, who is a relatively new player in the Malaysian scene. How do you think he is compared to the other Malaysian carry KecikImba. Do you think he has the potential to be even better than him?
I dont think so, he definitely has a lot of work to put in, he's not as skilled as Kecik but the thing I seen in him that I value the most is his personality and attitude towards the game.
So what are your team goals right now?
Same as all teams, just try to qualify for as many events as possible and hope for a chance to play at TI qualifiers. We are currently qualified for MPGL LAN coming next month.
Who do you think will be invited directly to TI5 from SEA?
Rave mostly, since they deserve it but Team Malaysia have been putting up a good performance recently so its between two of them.
Team Malaysia will represent SEA in Starladder and Red Bull Battlegrounds. How do you think they will fare against top teams in Europe/America and why?
They will put up a good show i imagine, but competition will be tough for sure . I think they won't do so well, but in all honestly i hope they make S.E.A proud. thats all that matters right now for our scene after what it went through in the past few months, I hope Mushi's team will change that.
Rave has faced VISA issues recently, do you think they're less motivated when they're not playing together or they won't be at LANs they worked so hard to qualify to?
Yeah, its hard since the Internet in Philippines is bad in certain areas, they can focus a lot better if they are in Korea, having five people together with good internet and no distractions helps a lot.
---
More content on GosuGamers