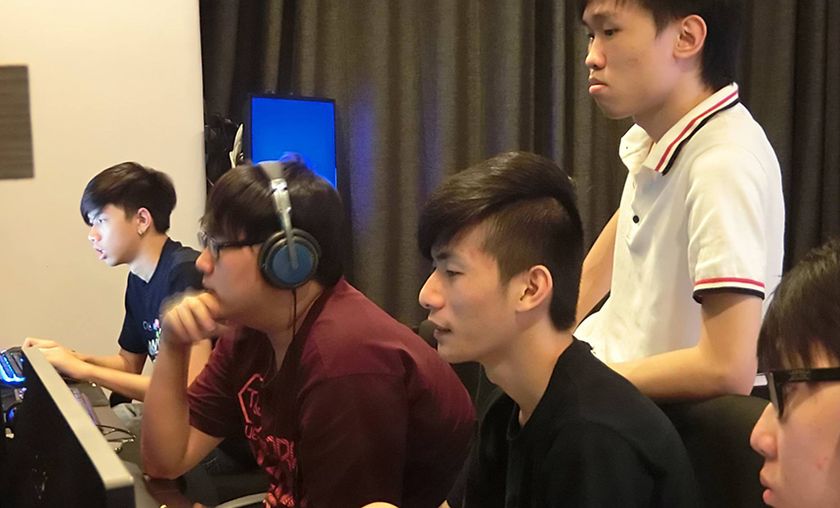 Team Redemption permanently banned from Valve tournaments

Team Redemption has been banned from any future Valve events (such as the International), according to a notification received by the team earlier today. The harsh punishment is Valve's answer to the matchfixing scandal caused by the team during their Arrow Gaming days.
Valve does not forgive, does not forget. This is the harsh reality that Team Redemption has to face, as they have been banned forever from The International and other similar events hosted by Valve. The team's manager Dawei 'Xero' Teng received the news directly from Valve earlier today, through a notification that shattered the team's hopes of securing a spot in the qualifiers of TI5.
The reason, of course, is the matchfixing incident caused by Team Redemption (Arrow Gaming) which dealt a massive blow to the SEA professional scene, and the credibility of several players and organizations. While the squad was instantly banned in several competitions such as The Summit or Synergy League, they were allowed to participate in the recent Major All Stars tournament. In any case, it seems that Valve decided to show no mercy to ex-Arrow Gaming players, enforcing a permanent ban in retaliation to their mischiefs.
Statement by Team Redemption : 
"Our chances on another shot at The International was an enigma before, but we've finally received news from Valve themselves. It is with a heavy heart to inform that Team Redemption - or in this case, the players consisting of DDz, XiangZaii, MoZun, MtR and Lance will not be participating in any future events hosted by Valve. This message was received directly from Valve, which essentially means that we will not be participating in The International.
Upon hearing this news, I've had a chat with the players to discuss our future. Despite the initial shock and disappointment, they've steadied themselves and told me that they will continue playing, as their passion for the game cannot be measured. This reply humbled but assured me that the boys have matured, even by a small extent. Therefore, Team Redemption will continue fighting as before. Potential sponsors will of course be notified of our status, as we seek to be transparent in our dealings. Thank you once again for supporting us."
This is not the first time Valve has taken action against a professional team accused of matchfixing. In January 2015, seven players from the squads IBUYPOWER and NetCodeGuides were banned from all major competitions, after deliberately altering the result of a match to receive high value in-game items. 
Team Redemption roster :
 Fua 'Lance' Hsien Wan

 Goh 'MoZuN' Choo Jian

 Chiok 'xiangzai' Soon Siang

 Kok 'ddz' Yi Liong

 Kelvin 'MaTteRu' Chong
Source : Facebook
---
More content on GosuGamers