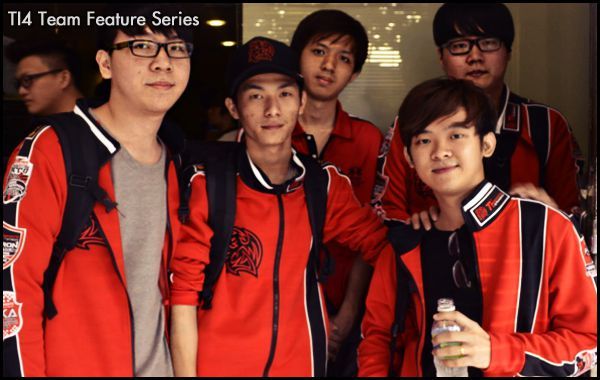 Arrow Gaming: The new kids on the block


"
Fame is the thirst of youth
" 
-
Lord Byron
Note: Hover over the player images to know more about individual stats!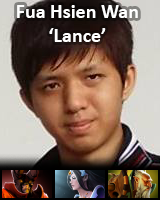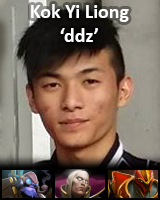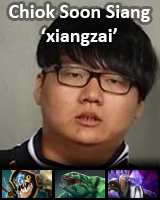 Competing against the best teams on Dota 2's biggest stage is the long-time goal of the majority of this year's The International 4 participants. After all, almost every team has at least one The International veteran inspiring and leading his teammates. For these people, the tournament is within reach - and they have all earned their invite or qualification by striving towards their goal and surpassing countless adversaries.
That is not the case for The International 4 Southeast Asia qualifier winner, Arrow Gaming. In fact, the team and most of its players were unheard of earlier this year. The team definitely does not have experience on their side. With the runner-up of that qualifier in MVP.Phoenix, the two are the only teams heading into Seattle without anyone on their roster having previously participated in TI.
"
We are not afraid, and we will try our best.
" -
Johnny, after being asked about the upcoming The International 4
What this Malaysian team lacks in experience, they make up with zeal and exuberance. They have shown tremendous improvement, including growing what used to be a static play-style into something of their own. Arrow Gaming have progressed a lot.
As every great thing, the team had small beginnings. While the Dota 2 world was busy with last year's The International's Eastern qualifiers (20-30 May), the team was trying to make a name for itself taking part on the SMM National DotA Championship State Qualifier in Malaysia.
Yes, they were then taking part in a Warcraft III – Defense of the Ancients tournament. Playing under team name 'Refreshing', they stringed enough wins for them to be crowned the champion of that tournament and earn a slot on the DotA finals scheduled later that year. The team was then composed of four of the five original players of Arrow Gaming.
"
We are really happy to be able to go to TI, we never thought we would be able to
" -
Johnny, after being asked about his expectations this TI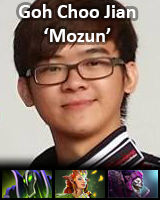 Despite playing the older game, these kids were not unaware of Dota 2. In fact, they were seen trying their skills in a number of tournaments invluding the Litany League as early as January of last year. They had a mediocre performance against a not-so-elite field, and they dropped out on the first round of the playoffs.
"
We will try our best to develop new strategies and increase our hero pool so we can make an impact in Seattle.
" -
Manager MasterRamen, after winning the SEA qualifier
Knowing that and seeing that the team has potential, Firdaus 'MasterRamen' Hashim picked up the team to play under Lowyat.Net. He had just relinquished the old roster then and was hoping to find new stars who can compete on the local scene against local (and international) big names like Orange eSports and MUFC.
The team started their venture under the new name, and they gained steam after performing well on various small online tournaments. While their success in GMPGL Malaysia August was downplayed because of the absence of TI-bound SEA teams, the team persisted and kept on. They found a big break and proved that they are no push-over when they defeated a struggling Titan (who was newly-formed then, and was still seemingly devastated by Mushi's departure) with a 2-0 score, en route to a gold medal on Asian Gaming League # 3 held late September last year.
Remember the DotA tournament qualifier they won earlier last year? They competed in the grand finals last December, netting RM 8,000 ($2,500~) as they won first place. That seemed to be their final DotA tournament (might be everyone's final DotA tournament, actually), and it turned out to be their final tournament under Lowyat.Net.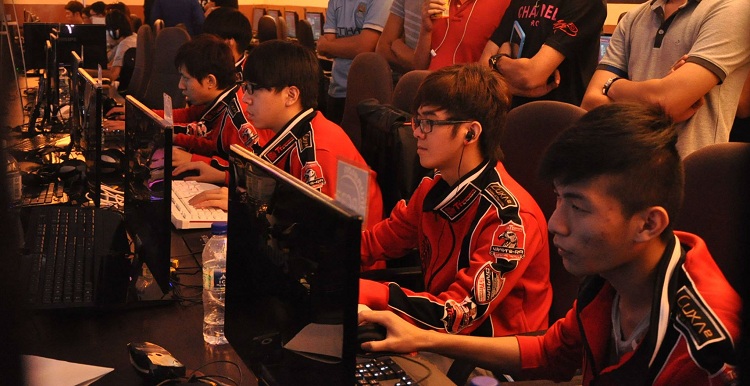 Post TI3
2014
 - AOC Pro Cup

 - jD League Asia

 - TI4 SEA Qualifier

 - Bounty Hunter Asia

 - Goodplay Gaming
The team was picked up by Arrow Gaming late January. It was a big step into the right direction for the kids, and it also involved some drastic changes particularly on their scheduling. It was a transition from a pastime and a hobby into a profession. These changes brought positive results almost immediately, and they suddenly became one of the hottest SEA teams.
The replacement of their captain with ex-Rattlesnake member in Johnny didn't seem to slow the team down. In fact, they went running at full steam and have started to become the rising star of the region. While the lack of experience came to bit them on a number of tournaments, they have still proven that they have the potential and the capacity to beat the best that SEA has to offer.
Because of their recent success within the region, the team was invited to participate on The International 4's Southeast Asian qualifier. While they were initially considered as one of the top contenders, it was still surprising to see how far ahead they were of their opponents on this competition. They finished with a group stage leading 7-2 record, and completely earned their slot by defeating MVP.Phoenix twice on the playoffs.
Riding the euphoria of their win, the team was brought down with a daunting denial of their US visa application. That appeared to be a crushing blow for the young team, as they have since then accumulated a subpar record of 23-17-2 across the next four weeks. Prior to that stretch, they have only 13 defeats over the stretch of the previous five months.
With the assistance of Malaysia's Ministry of Youth and Sports, the team was able to have a successful re-application on the US visa. The team looked like they were back on form as they won Bounty Hunter Asia and dominated the Goodplay Gaming tournament, but have since dropped a pair of series against Titan and a match against Invasion.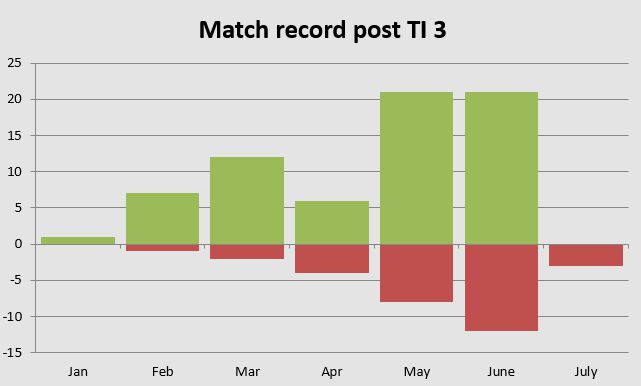 Even with all that progress in such a short amount of time, Arrow still has a lot to prove. The team is still largely untested and 'one-sided' will be a kind word to describe their match against LGD, Vici Gaming and Team DK before.
This coming The International, they would have all that opportunity to show how much they have improved. They will be one of the two fellow Malaysian teams from The International last year – over-achieving like the third place Orange eSports, or under-achieving like the last place MUFC. What will happen this year is all up to them.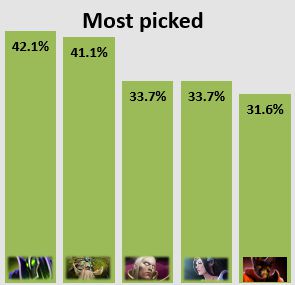 The team's most picked heroes are two allotted to their supports. The top is the Rubick which they often play on the 5 position, a largely versatile hero which can steal and land big skills without necessarily needing to farm gold and experience. The Treant Protector, on the other hand, is the farming support and quite a perfect fit to their aggressive playstyle.
The third most picked hero is Invoker, a hero well-loved by the pubs. It just so happens that Arrow's mid player, DDZ, has one of the highest MMR in the entire SEA region. He was actually number 1 for quite a stretch before, but he has fallen off the list probably most likely because of solo queue inactivity.
The final two of their most frequently picked heroes are Mirana and Doom. While both are heroes they usually place in the 1 position, both Doom and Mirana are also highly versatile and they have also assigned them on every other position on at least one time before.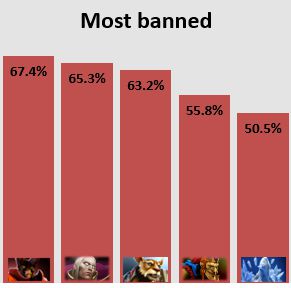 While they have shown that they like to play with Invoker and Doom, Arrow is also clear to express that they don't want to play against them. They are their top two most banned heroes -  and with their picking percentage on them, the two heroes are either banned or picked on almost every Arrow Gaming game.
The third on the team's ban list is Brewmaster. While they can play the hero, they are still uncomfortable on playing against it as they have banned it a total of 63.2% of the time.
Rounding up the ban list are two heroes who are 'regulars' on this area. Among the final two is Batrider, a hero who has re-emerged these past months as a top ban. It can be noted that all heroes on this list are good counter-initiators, and thus can make Arrow pay for their habitual over-aggression.
NOTABLE GAMES
---

Trivia
-The team enjoys solo matchmaking. In fact, the top two positions on the SEA leaderboard were held by Arrow Gaming players (DDZ and Lance) when the team won the TI4 qualifier.
-When Johnny entered the team to replace BadSlowGame, he did not only inherit the offlane position but also the captain's responsibility. He later on moved into the 4 position, and Xiangzaiii moved into the offlane
-If iceiceice likes to play on his boxers, DDZ likes to play without a shirt on
-It is very hard to wake Johnny up. His teammates were once locked otuside the gaming house for many hours and they were forced to break the lock, only to find their captain peacefully sleeping inside.
Head over to our Arrow Gaming and The International wiki page for more information!

Statistics source: Datdota, GosuGamers
Arrow Gaming photo from their Facebook page, MasterRamen quote from onGamers
---