UPDATE: Four of five Arrow Gaming players denied of US visa application
UPDATE:  Khairy Jamaluddin, Malaysia's minister of Youth and Sports, will be trying to assist Arrow Gaming in their visa application. The Ministry of Youth of Sports recently got into esports headlines when they sponsored a $3,000~ tournament a few weeks ago.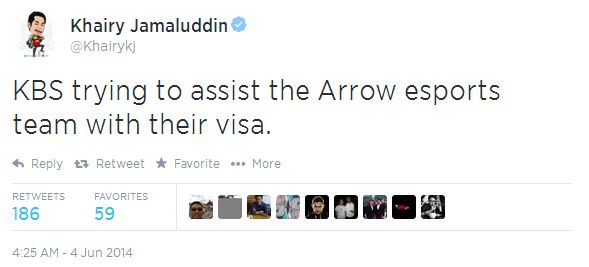 The US visa application of four out of five Arrow Gaming members was denied, according to the team's Facebook post. They will be re-applying for a second interview soon.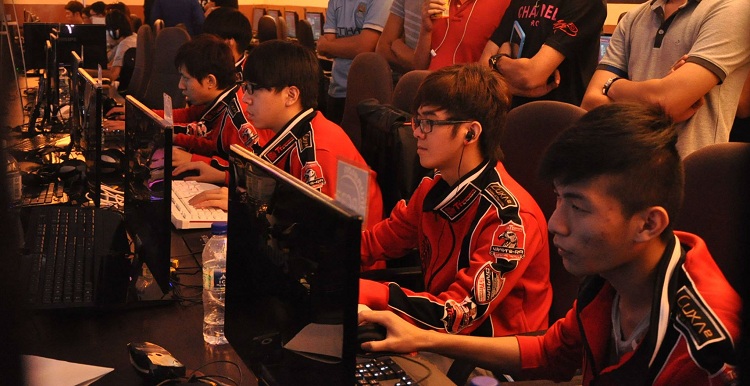 The International 4 SEA qualifier winner Arrow Gaming suddenly found their TI trip in jeopardy as four of their players had their US visa application denied. 
In the Malaysian team's Facebook post, they have attributed this because the players are too young and they have no financial backup. Out of the five, only Johnny 'Johnny' Lee has secured a visa.
The team also stated that they will be re-applying for a second interview, and that Valve will be providing better supporting documents for these cyber athletes.
There were also visa issues on last year's The International. Fellow-Malaysian and then Orange's player Ohaiyo Khoo had his first application denied, and Russian team Virtus Pro also had some players allegedly because of a sabotage. Both of those cases fortunately turned out well, as Ohaiyo's visa was approved on his second try and VP's arrived in time.
In case Arrow Gaming fails to acquire a visa on time, the likely scenario is that two teams will be taken from the wildcard instead of one.
Source: Arrow Gaming's Facebook