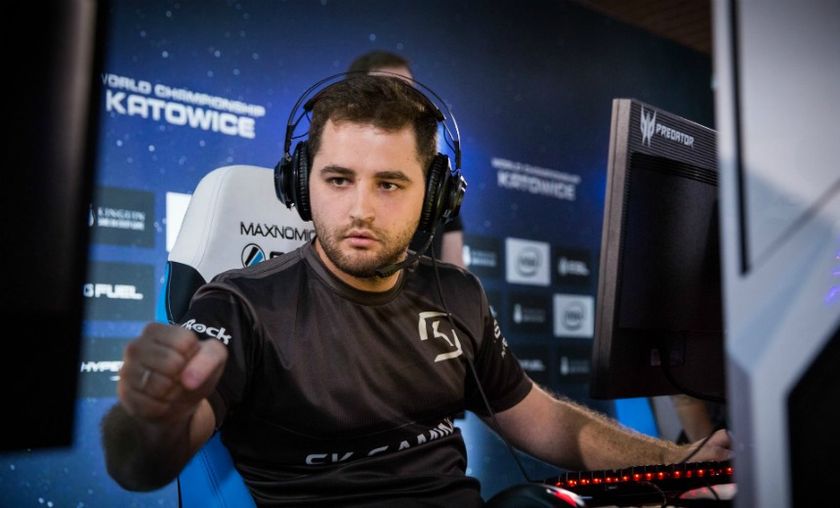 ESL Pro League Season 5 - North American League final standings
Last night saw the conclusion of ESL Pro League Season 5 league play, deciding six teams from the North American region to participate at the LAN finals in Dallas.
With league play concluded, the rankings of fourteen North American teams have settled, determining the top six teams to advance to the LAN finals of ESL Pro League Season 5. The event will be held at the Verizon Theatre in Dallas, Texas, United States on May 31st - June 4th, featuring twelve teams, six from each represented region (EU and NA). Said teams will face one another, fighting for the victor's share of an astonishing $750,000 in prize money coupled with bragging rights and glory.
 

Contrary to the European standings, North America had a more predictable distribution of rankings, with most of the top teams from the region seen at the top. SK Gaming don an impressive 76.9% win percentage, spearheading the rankings of NA as per expectations. Following the Brazilians in close fashion are Team Liquid and Immortals, both at 73%. NRG Esports and Cloud9 both sport 65% and OpTic Gaming finalise the list of teams to participate at the LAN finals, hanging in there with 61.5%. Luminosity, CLG and Renegades were all so very close to landing a spot at Dallas, however fell short with just a single map victory behind OpTic. A particularly disappointing situation was seen with ex-Winterfox a.k.a Animal Squad, a team that opted to forfeit their spot in the ESL Pro League after their organisation was unable to transfer them from Oceania back to the US in time for official EPL S5 online matches. The team were forced into playing their matches from the region, as a consequence the latency was a massive disadvantage, playing a massive role in the team's fall.

The following teams will clash at the Verizon Theatre in Dallas, Texas:
 

Image courtesy of IEM Facebook