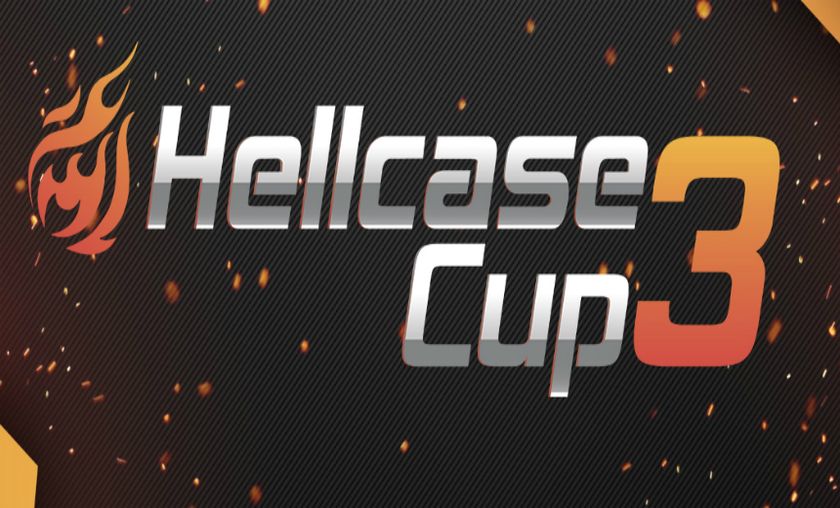 HellCase Cup #3 announcement

U CAN COMPANY announce the third iteration of their HellCase Cup $10,000 prize pool tournament.
The third iteration of HellCase Cup is set to start in two days, with open qualifiers taking place on March 17th-18th. The tournament is entirely played out online, with four stages: open qualifiers, closed qualifiers, group stage and playoffs. A total of eight participants will be involved in the final stages of the tournament, with six receiving direct invites, whilst two will advance via the closed qualifiers. As a reminder, HellCase Cup #3 will feature the normal competitive map pool consisting of de_Inferno, de_Cache, de_Cobblestone, de_Nuke, de_Mirage, de_Overpass and de_Train.
The following teams have received direct invites to the main stage of the tournament:
 

As noticed earlier, the tournament offers a $10,000 prize pool, the distribution of which may be found below:
1st place - $6,000
2nd place - $2,500
3rd place - $1,000
4th place - $500
Following is a comprehensive schedule of events to come:
Friday, March 17th - Saturday, March 18th - Open qualifiers
 
Single elimination, best-of-one matches
256 maximum slots, top two teams advance to closed qualifier

Wednesday, March 22nd - Thursday, March 23rd - Closed qualifiers
 
Six invited teams, two from open qualifiers
Six single elimination, best-of-three matches
Top two teams advance to group stage

Friday, March 24th - Thursday, March 30th - Main stage
 
Six invited teams, two from closed qualifiers
Two groups of four teams
Twelve roud robin, single elimination, best-of-three matches
Top two teams from each group advance to playoffs

Friday, March 31st - Saturday, April 1st - Final stage
 
Semi-finals, four teams from main stage
Three single-elimination, best-of-three matches

Images courtesy of UCC