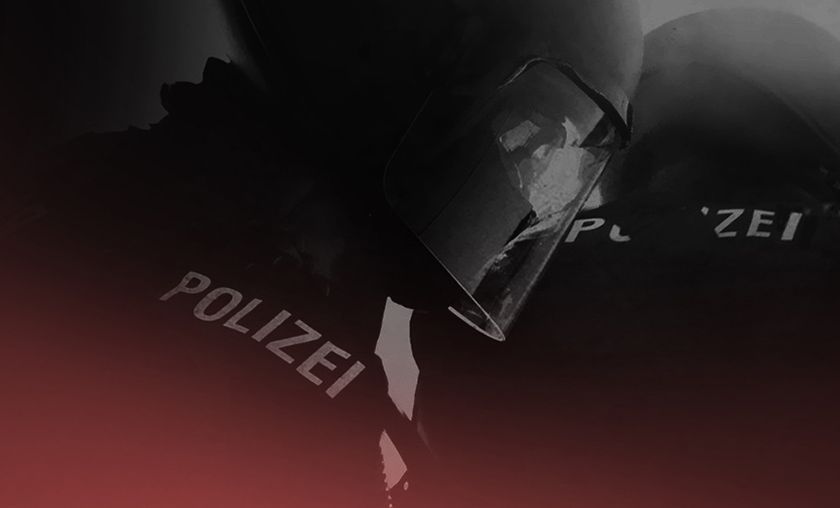 GosuGamers CS:GO section is looking for crew members
Are you a Counter-Strike fan who wants to write about his favorite game and/or maintain one of the richest tournament databases in competitive CS? Apply to become a GosuGamers crew member and start building your connections with the industry.
About GosuGamers
GosuGamers is an eSports portal mostly specializing in Dota 2, Hearthstone, Heroes of the Storm and Counter-Strike. The website has its roots from back in 2002 and in its twelve year history it's evolved into one of the premier places for eSports coverage, providing news, featured content, VODs, replays, player and team rankings, matchticker and in-depth event coverage.
About GG.net CS:GO Section
The CS:GO section was officially launched in July 2014 and currently is one of the fastest growing sections on GosuGamers. Supported by a dedicated taskforce of writers and coverage crew, it covers the full scope of competitive Counter-Strike through news, matchticker, VODs, demos, rankings and more. 
Less than six months since its launch, the work of our CS:GO crew was also aknowledged by Reddit and Valve, as our matchticker can now be accessed from the /r/globaloffensive sidebar as well as from the CSGO client itself. 
What being part of the GosuCrew will give you?
Experience and exposure within coverage/journalism in eSports: GosuGamers is a great place to start your writing career and publish your work on a well-read platform
Contacts to player/team managers and eSports organizations: Build your connections with the people in the industry
Be one step ahead of everyone else when it comes to knowing the happenings on the scene
A chance of helping your local scene grow: Counter-Strike has been around along time and there has been a ton of competition all over the place, much of which eludes our sight. If you're passionate about your local scene, come and write about it!
Work with friendly, open-minded people who also happen to share your love of CS:GO (and beer, we love beer)
 
Additionally, we're always happy to help our outstanding volunteers in their future career steps. We'll happily write you a letter of recommendation if your work has really been great and many crew members have used this opportunity to move on and work for other eSports companies or non-eSports media.
What being part of GosuCrew means/requires?
Put down a few hours per week to help out with content/coverage: As all GG.net crewmembers work on voluntary basis, it's entirely up to them when, how much and with what they want to help. You will be working with your crew leader closely to coordinate some tasks, but most of the time you will set your own tempo.
Take initiative and assign tasks to yourself: In continuation of the previous bullet point, we love people who don't need to be babysat and ordered around (this is not the point anyway). If you want to write an article about an event – go for it. If you want to help with the ticker by taking care of some matches – it's all yours.
Use Skype and crew forums to communicate with the crew: our guys are online most of the time, busy not having lives and all…
What kind of people we're looking for?
Simply put, the CS:GO section of GosuGamers is divided into two sub-sections: editorial and coverage work. For the basic outline of each position, take a look below. When you've decided which position you want to apply for, kindly send an e-mail to [email protected] with subject "GosuGamers CS:GO section application", including in the body:
NAME:
SECTION YOU'RE APPLYING FOR:
LOCATION/TIMEZONE:
ACTIVE WORK HOURS:
HOW MANY HOURS DO YOU EXPECT TO DEDICATE TO GG.NET WEEKLY:
YOUR SKYPE ACCOUNT WHERE WE CAN REACH YOU
Editorial
Editors are responsible for all text-based content on the site, ranging from newsposts about tournaments, transfers, players, events and so forth to unique content, including interviews, guides, tournament previews, columns, player and team profiles, event recaps and so forth. The pen is yours and our blank pages are limitless.
Editors are expected to be able to write prominently in English, though a degree in it or having it as first language is not required. You also don't need to have extensive background in writing and while experienced scribblers will have no problem fitting in, we also have managerial crew with years of writing behind them who can guide the novice ones.
When applying for editorial, please also kindly provide a piece you've written on any topic. We just want to see your command of English, no CVs or portfolios are required.
Coverage
The coverage crew are the backbone of, well, everything else on the site as they're responsible for the entire database on GosuGamers CS:GO section. As a coverage crew you'll be handling a portion (or all of, if you so desire) of:
- Creating and resulting tournaments to keep the matchticker up to date
- Updating player and team pages
- Add VODs
Banner photo by: Kelly Kline, ESL