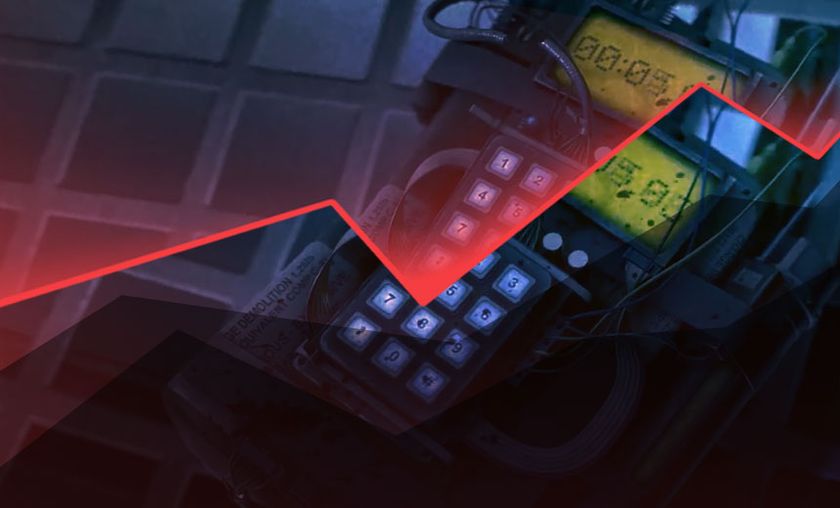 GosuRankings November report: Fnatic persevere

What are the GosuRankings?
GosuRankings is the most extensive player and team database in the existence of CS:GO. Fuelled by the GosuGamers tournament database, which currently spans over 300 tournaments, the CS:GO rankings tracks teams' career-long performances in all tournaments and qualifiers, additionally it shows matches they take part in and appoints them a certain score depending on their success. The rankings also take into account tournament importance, meaning a victory at a Major tournament accounts for more points than coming out on top of a weekly open cup.
Below we take a look at the larger events that took place during the month of October.
 


* This is not a comprehensive list of all events being played in November. We simply highlighted some of the largest ones.

World's top 3

* All rankings are as of December 1st. It is possible that they have changed since publication.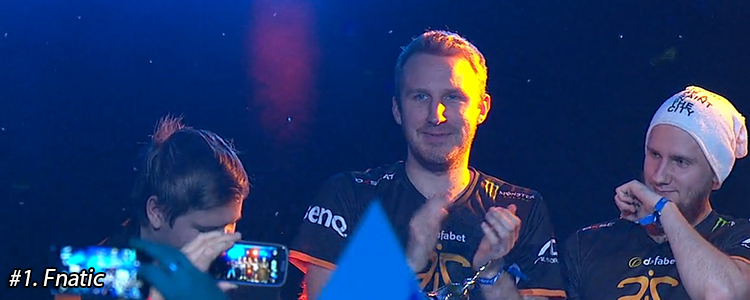 Fnatic have been through some extraordinary changes, with in-game leader Markus ''pronax'' Wallsten leaving the roster and Dennis ''dennis'' Edman taking his place. This was a make or break moment for the Swedish team, as substancial structural changes could either completely break the line-up or reinforce it. Overall it seems that ''dennis'' is integrating quite well within the roster and Robin ''flusha'' Rönnquist is adapting well to his in-game leader status. Their natural ability to adapt deserves praise and it landed them first place on the rankings. Over the course of November, Fnatic played a total of 14 matches (9 best-of-ones and 5 best-of-threes) and boast a 75.87% win rate (11/0/3).
Fnatic's most notable achievement of the month was the recent first place at FACEIT Stage 3 Finals, where they fought against Luminosity Gaming in the final, winning with a 2-1 map lead in a best-of-three series. The team secured a much needed confidence gain after their recent team restructuring.
In terms of losses, Fnatic only had three of them during the month; however it is worth noticing that each loss was a best-of-one upset. The first was during the EU division of ESL ESEA Pro League Season 2, where they were upset by Mousesports on de_overpass with a 16:9 score in favour of the Germans. Next was a loss against Ninjas in Pyjamas on de_train, where the Ninjas managed to land a convincing victory against their countrymen with a 16-7 score. Finally, SK Gaming managed to better Fnatic during the very same ESL ESEA Pro League Season 2, with a fairly close 16:13 in favour of the Danish line-up.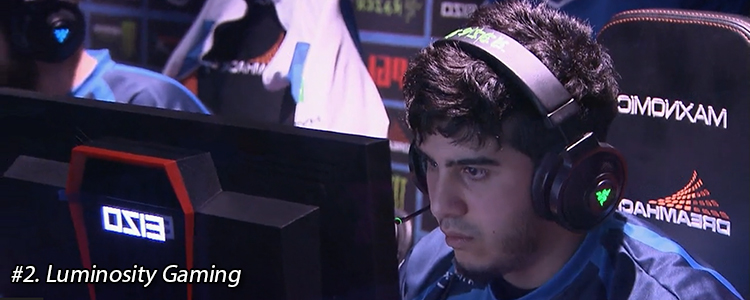 Luminosity Gaming have had a hell of a run during November. For the most part the roster was intact, up until the 24th November, when the Brazilian organisation announced the release of Lucas ''Steel'' Lopes and Ricardo ''Boltz'' Prass. Replacing them was an up and coming star of the Brazilian scene, Tacio ''TACO'' Filho and a more experienced, battle worn player, Lincoln ''fnx'' Lau. Additionally, the team's coach was also replaced with Wilton ''zews'' Prado. These structural changes were instrumental in Luminosity's success at the most recent FACEIT Stage 3 Finals, where they managed to secure 2nd place. Over the course of November, Luminosity Gaming played a total of 34 matches (19 best-of-ones and 15 best-of-threes) and have a 73.53% win rate (25/0/9).
Luminosity's most memorable performance for November was at the FACEIT Stage 3 Finals. The new roster was completely demolished by Fnatic during the group stage with a 16:0 score. Despite this, the Brazilians composed themselves, stream rolling all competition up until the Grand Final of the event, where they met Fnatic, the very same team that crushed them at the start of it all. Regardless of the fact that they lost to the Swedes in the end, they showed how far a mutual goal and sheer determination can take a team. They pushed hard and achieved 2nd place at the event, even though they received a massive amount of destructive criticism from the community.
Luminosity had a few losses dotted here and there throughout the month, we will be looking at the more extraordinary ones. The first loss of the month was against Team Liquid during ESL ESEA Pro League Season 2 on de_cobblestone. The Americans seemed to have overpowered them, even though Luminosity is quite formidable on the map. During the CEVO Season 8 LAN Finals the Brazilian team lost to Mousesports, by giving up two consequent maps to the Germans, namely de_dust2 and de_mirage. The most recent loss that sparked a lot of criticism and hate from the community was during the FACEIT League Stage 3 Finals group stage, where Luminosity got absolutely wrecked 16-0 by Fnatic on de_dust2. Not a single round was taken by the Brazilians throughout the entirety of the match, neither was a single chance given to do so.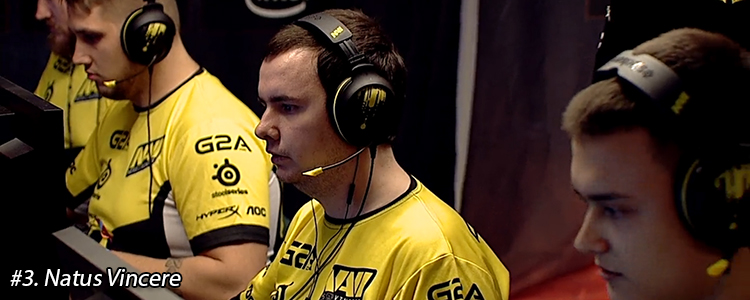 Na'Vi had a pretty good run during November, where they managed to win Intel Extreme Masters - San Jose and made it to the semi-final of DreamHack Cluj-Napoca. Contrary to the other top two teams, the CiS mix did not go through any structural changes. The recent success signifies that they really stepped their game up, especially if we consider the team used to have issues getting as far as the quarter-finals in major tournaments. Over the course of November, Natus Vincere played a total of 13 matches (4 best-of-ones and 9 best-of-threes) and demonstrated a 53.85% win rate (7/0/6).
November's highlight for Na'Vi was their victory at IEM San Jose, where they managed to take the winner's title from TSM, as well as $125,000. This victory was a large step for the CiS team in bolstering their presence in the international CS:GO scene. In recent times Na'Vi haven't won a single large event, so this success will also boost their confidence going into future international events. 
As for the losses Na'Vi experienced over November, there were a two particular occurrences that stood out. Mousesports managed to overpower the CiS mix in a best of three series during the CEVO Professional Season 8 LAN Finals, where the Germans secured two maps, namely, de_mirage and de_overpass, in a row against Na'Vi. The second extraordinary loss was against PENTA Sports during the ESL ESEA Pro League Season 2, where the Germans managed to take the match away with a 16-12 scoreline against Na'Vi. If we compare the rankings of the two competitors to Na'Vi's, it may be said that both these losses were upsets. If Na'Vi work on their consistency and teamwork I'm sure they will be able to prevent such occurrences in the future.
Live Rankings top 10: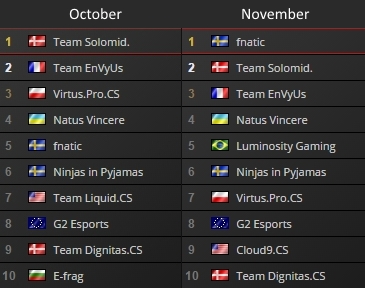 November saw a few large events, meaning teams that seized the opportunity of winning them had a good chance of advancement in the rankings. Fnatic was one of these teams and sure enough they're back on top of the list. They demonstrated a fantastic ability to adapt to change in their roster and truly deserve to be crowned ''king of the hill''.
Team SoloMid are lagging behind due to a comparatively mediocre month. The team didn't demonstrate their usual level of play, instead having a fairly uneventful month. In order to jump back to first place, TSM will have to get on their A game and show the world exactly what they're capable of.
Team EnVyUs, similarly to TSM, had an uneventful month compared to their recent major win at Cluj-Napoca. The Frenchmen were pushed over by Luminosity Gaming during the FACEIT Stage 3 Finals in a best of three series. This was not expected considering the team showed such a stellar performance at the last major.
The rest of the list saw change also. Natus Vincere managed to keep their 4th place warm, as they succeeded at San Jose and generally showed an above average performance during November.
Luminosity Gaming truly outperformed themselves this month by upsetting some of the most prominent teams known to CS:GO. I also forgot to mention they achieved this feat after getting 16-0'd in the group stage of the very same tournament they took 2nd place in. Absolutely amazing performance from the Brazilians and we will definitely be looking out for more action from their new roster.
NiP are in the same boat as they were last month, however, it is worth noticing that the Swedish team seems to be slowly edging out of its slump, with core players contributing heavily to matches that we saw over the course of the month. The team would definitely benefit from a confidence boost in the form of a major win as a reminder of the good old days.
The rest of the list shifted in various ways, with Virtus.Pro kicking out Team Liquid from 7th place, after the Americans had a poor performance over the month. Gamers2 are sitting comfortable in 8th place. Cloud9 made the North American scene proud after winning the RGN Pro Series that took place in Santa Ana, USA. The team also recently experienced a very heavy roster change, where in-game leader Sean ''sgares'' Gares made the decision to retire. This could either have a disastrous knock-on effect on the team, or it could introduce fresh ideas into the team and help it develop further, we shall have to wait and see. Finally, Team Dignitas concludes the top 10 list of CS:GO teams after kicking out the Belarusian E-frag from 10th place.