Reasons VALORANT is the choice game for streamers in 2021
For a game less than a year old, Valorant is racking big numbers and engagement online and appears to be the choice game for streamers at the moment. 
Sometime in October 2019, Riot Game teased a new type of game called Project A. The play mechanic isn't something new – 5v5 in a closed map. But the addition of a character cast called Agents, with unique abilities made this competitive shooter stand out versus the other competitive shooters already on the market such as Counter Strike: Global Offensive and Overwatch.
– Project A announcement by Riot Games 
Then several months later in March 2020, Riot Games revealed the game's name as VALORANT. A limited closed Beta followed and the gears turned at Riot Games to push the game out to the world. 
How did this game, less than a year old, become on the top 10 games being watched on Twitch? According to Esportscharts, it has clocked in  with 70 MILLION HOURS watched in February alone. There are a few reasons for this success.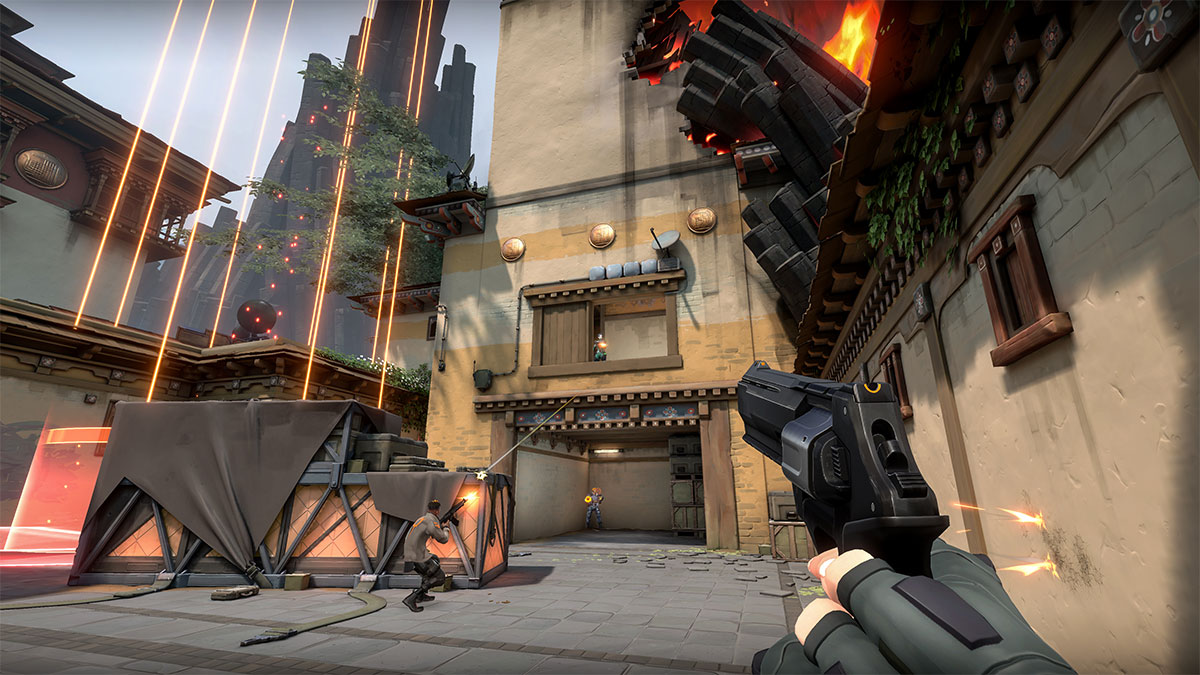 Free marketing with Streamers on Twitch
Riot Games started the game's life by building an extensive community on Twitch. They invited streamers and influencers to stream the game and added a bit of a twist. Viewers were then eligible to receive beta codes through 'drops' as they watched the stream. This no doubt contributed to VALORANT's peak of 1.7 million viewers and approximately 19 million hours watched while still in beta. It didn't hurt that when the game was launched, the pandemic was just starting, and most people were stuck at home with nothing to watch 
As of February 2021, the game saw 20.02 million hours watched on twitch, with an average of 109,000 viewers watching over 1.3 million different channels.Names like Dizzy, n0thing and Shroud are some of the big names that have played the game since beta. Shroud alone has over 9 million followers on his twitch channel.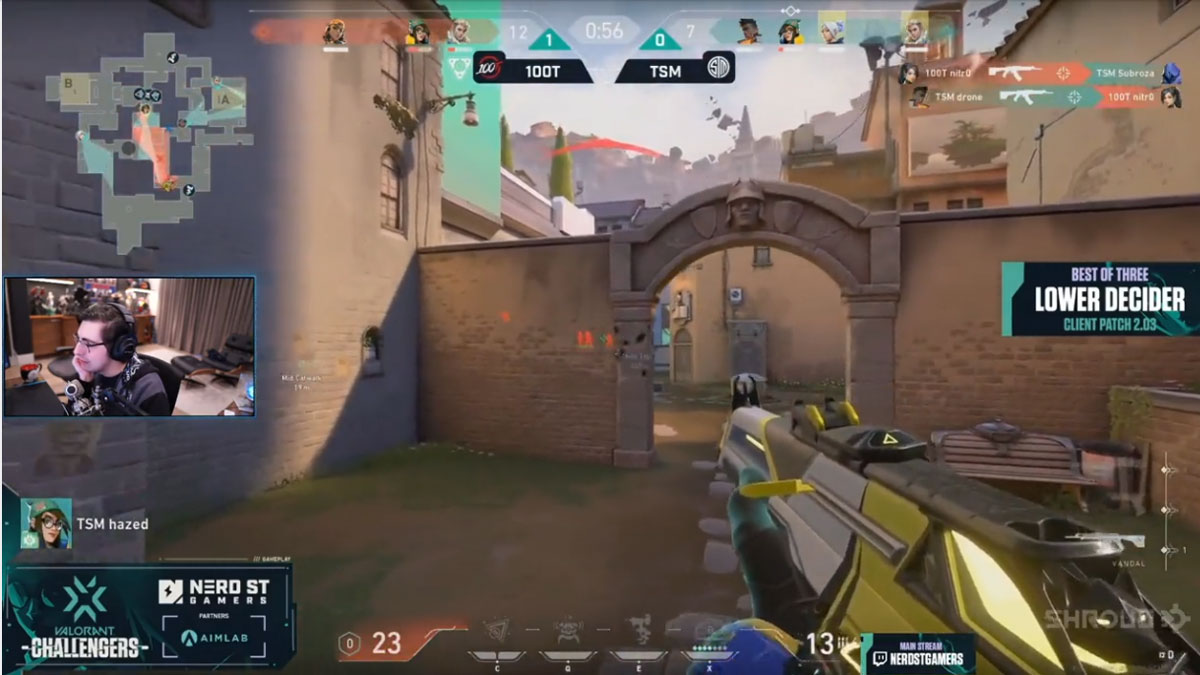 Good game foundation
The game was developed by a team comprising of Salvatore Garozzo, former professional player and map designer for CS:GO; art and character designer for Half-Life 2 Moby Francke, Trevor Romleski who designed for League of Legends; and David Nottingham acting as the game's creative Designer. That means that VALORANT was built with experience, using the tried-and-true game mechanic of 5 versus 5 in an enclosed map – no open world or shrinking bubble seen here. 
Like CS:GO, you get a payload – in this case a spike – to be deployed in the enemy's camp as one of the factors to clutch the win. Like Overwatch however, you get a selection of characters – called Agents – to choose from, each with their unique characteristics and powers to turn the tide of the game.
As for now there are five different maps for the game – each with its own pros and cons for each player. How players take advantage of the map's terrain makes or breaks the player and the match, especially taking into consideration that each map has multiple levels of perch and chokepoints where the right usage of a character's power will turn the tide of the game. This excellent foundation makes VALORANT enjoyable to both professionals and newbies.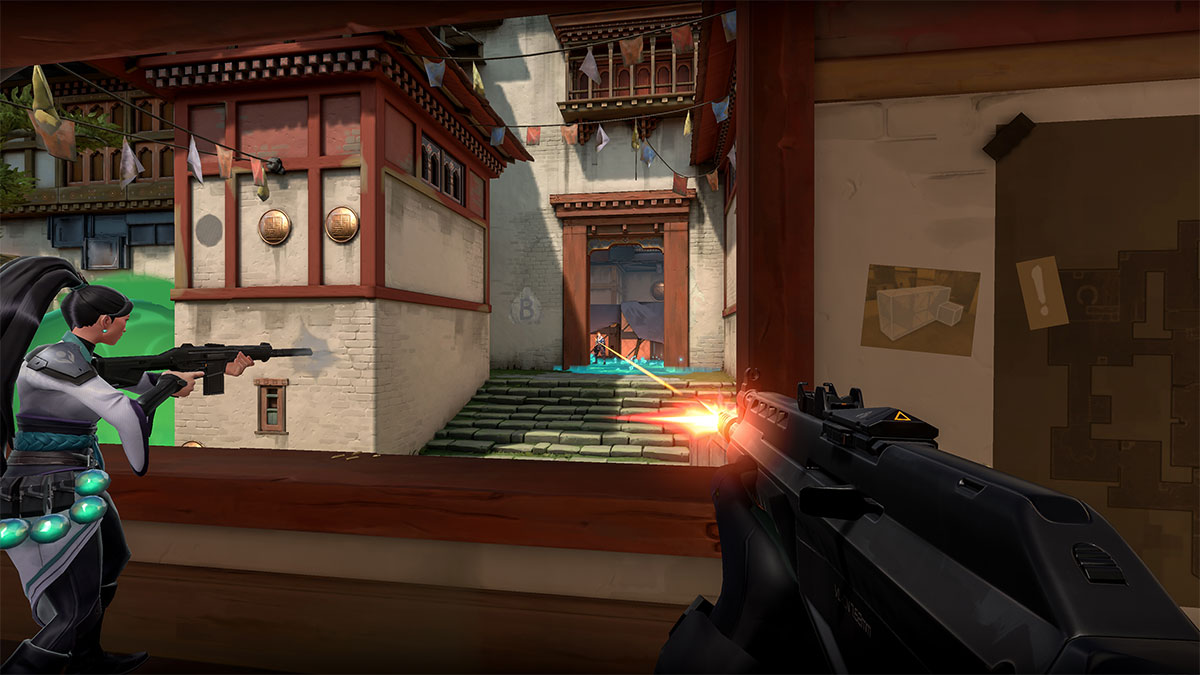 Movement by big players to the game
In the last few months, more players are heading into the game. Many are coming from games like CS:GO and Overwatch as the two have similar playing mechanics. Teams like 100 Thieves, OG and Team Vitality all announced new signups and/or teams playing the game.
Riot Game's second big game has so far shown good progress and potential in the esports arena. With its one-year anniversary coming up in June, we can expect more good things coming from the game and also Riot Games. This is important so that the game's longevity is maintained, and not just a flash in a pan for the publisher in the long run. 
We can also expect more players to transition to VALORANT in the future as the game acceptance and growth gets bigger by the month. The currently running VALORANT Championship Tour (VCT) tournament will also be a catalyst for more people to enter the game. Catch up on the latest matches and standings HERE. 
The writer enjoys the fast pace world of Valorant, but lack the hand-eye coordination to truly compete