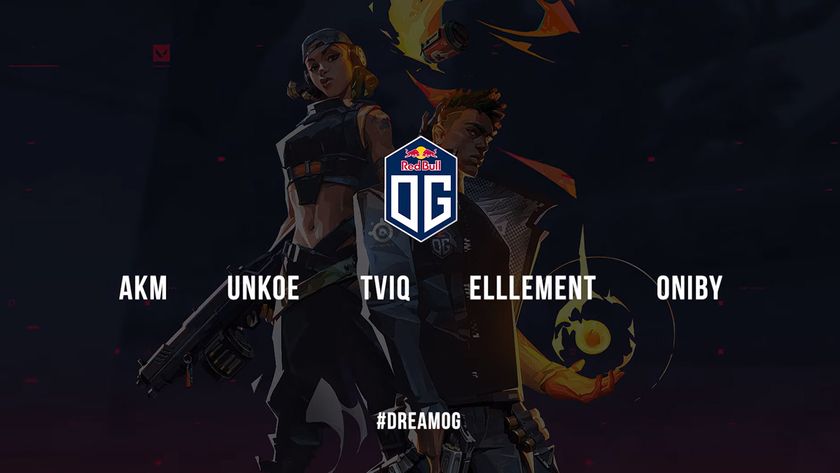 The OG now has a Valorant team
Monkey Business is now part of the OG family
OG is a well known name in the esports arena, with teams in both Dota 2 and CS:GO. Now they are stepping into a new game – Valorant – with the signing up of the Monkey Business team.
Comprising of French players Dylan "aKmzzz" BIGNET , Benjamin "uNKOE" CHEVASSON , and Théo "OniBy" Tarlier, as well as Swedish player Kevin "TviQ" Lindström and Serbian player Dragan "elllement" Milanović, OG announces their entry into Valorant. The team will becoached by Julien "daemoN" DUCROS .
Monkey Business was already touted as the fasted rising Valorant team in Europe – their tying up with OG will just further strengthen OG's placement in competitive Valorant play in Europe.
They were already playing earlier in the year – in the Redbull Home Ground tournament. They are also one for the four teams to win the Challengers Stage 1 of the Valorant Champions Tour (VCT) for Europe.
Sébastien "Ceb" Debs and Johan "N0tail" Sundstein, co-owners and founders of OG esports commented:
"We've heard a lot about the game and were seduced by the idea behind it as well as how serious the ecosystem is already.

When the opportunity to get involved with a roster that you like and you believe in arises, you sometimes just have to grab it. It was the same with CS: GO, sometimes the stars align, and you have an opportunity to do something really interesting."
Meanwhile, Julien added:
" We're all extremely honored to join such a legendary esports organization. Their values and vision are something we highly looked up to when building our objectives and team roadmap.

Some of us have known JMR Luna for a while. Without his unbreakable trust, we wouldn't be here today. On top of being grateful, we're also extremely eager to make history ahead of this 2021 season and prove ourselves as true OGs."
 The team will now play in the VCT Challengers Stage 2 for Europe this 20-21 February to secure a sport in the region's first Masters event.
It is interesting to see players from Overwatch now playing in Valorant. Only time will see if skills and strategies from OW can be tranlsted into Valorant with OG.