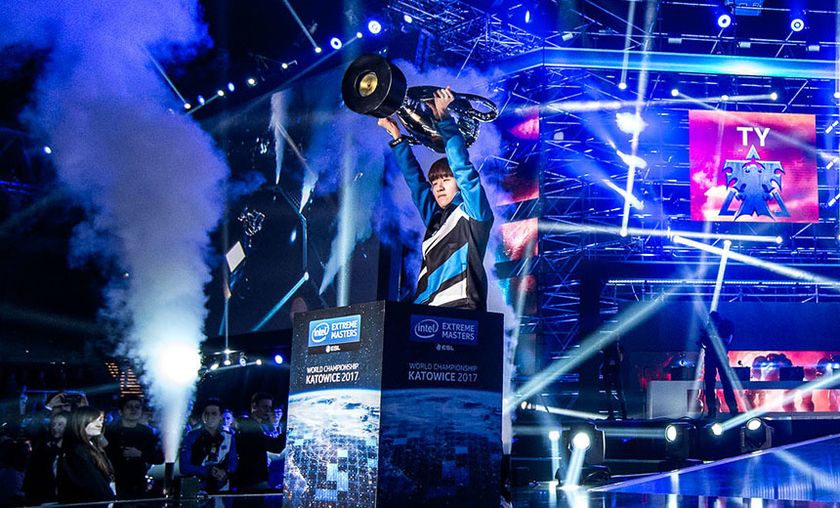 TY wins IEM Katowice, qualifies for WCS Global Finals
The Terran fought tooth and nail to get to the $100,000 and the coveted seed.
After finishing third in the IEM Katowice group stage, former KT Rolster player Tae Yang "TY" Jun had a difficult road ahead of him as his round of 12 pairing had him up against former IEM World Champion Sung Wook "Zest" Joo. For all Zest's decorated career, he was  ironically the easiest opponent of TY in the entire playoffs run as the struggles before the would-be champion had just begun.
Two hard-fought TvT nail-biters against group stage winners Byung Jae "Gumiho" Koh and Lee Seok "Alive" Han qualified TY for the grand finals as his second shot at a major gold after he triumphed at WESG in China. Waiting for his opponent to be decided, TY was eventually joined by Gyeonggi runner-up Day Yeob "Stats" Kim who had gone through the playoffs relatively unopposed, including a 3-1 victory over WCS Global Finals silver medalist and ace Zerg player Ryung Woo "Dark" Park.
The final series became a seven-game feast for the fans as players traded games all the way through. A fantastic must-watch game on Abyssal Reef saw TY play an exceptional harass and positional game, only to be followed by a proxy oracles rush to equalize the series on Paladino Terminal.
The last marches of TY had him play the containing game with tanks and liberators to squeeze the last sparks of life from Stats who surrendered the title to the Terran on Cactus Valley.
TY's triumph marks the second time in a row that Terran has won the IEM World Championship, but their armies are still one title behind the Protoss, who have won four of the seven IEM WCs, with Zerg still waiting for their first title.