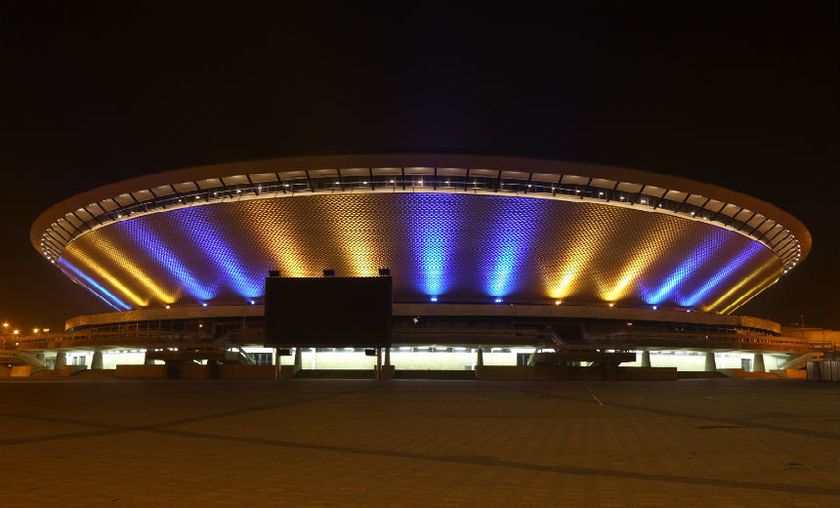 250,000$ up for grabs at IEM Katowice

Source: en.wikipedia.org
Ever since 2013, when Intel Extreme Masters first visited Poland, the iconic Spodek Arena in Katowice has been a mandatory port of call for each subsequent season. Drawing in hordes of fans from around the globe, it started out as a regular stop during Season VII of IEM. The success of the endeavour exceeded all expectations and ESL quickly realised there is no better city to host the World Championships than Katowice.
As the years went by, interest in the event grew and so did the magnitude of the tournament. Initially held solely within the Spodek Arena, shaped to resemble a UFO, half the games and exhibitions were moved to the nearby Katowice Convention Bureau (IEM EXPO). But that was not enough to cater to the needs of all the visitors and this year the event is set to take place over two consecutive weekends, with a portion of matches played out in the ESL Studio located within the city centre.
The schedule for StarCraft is as follows:
February 27: Round of 64 (ESL Arena)

February 28: Round of 64 (ESL Arena)

March 2: Round of 24 group stage (Auditorium at IEM EXPO)

March 3: Round of 24 group stage (Auditorium at IEM EXPO)

March 4: Last matches of the group stage + Round of 12 playoffs (Auditorium at IEM EXPO)

March 5: Semifinals and Grand Final (Spodek arena)
A hefty sum of $250,000 is on the line with a lavish check of $100,000 going to the first place finisher. 12 players, who manage to grind their way through server qualifiers, will receive direct seeds to the round of 24 and have their travel and hotel expenses covered. 64 more competitors will attempt to fill the remaining 12 slots of the main event by advancing through the open bracket.
The tournament promises a refreshing take on how groupstages are played out. The round of 24 will consist of 4 groups of 6 players each, duking it out in a round robin format. Season VII World Championship was the last event in the series to use said format, after that IEM introduced double elimination brackets, otherwise known as "GSL style groups".