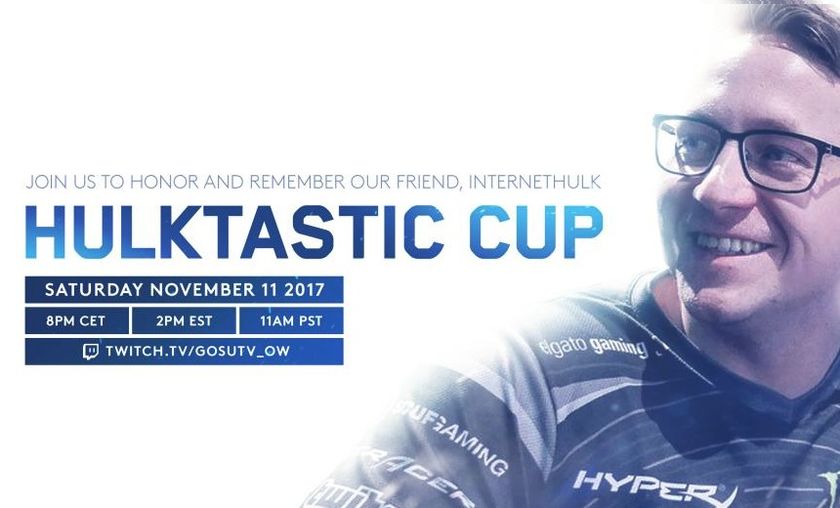 HulkTastic Cup Raises $25,000 for Hawelka's family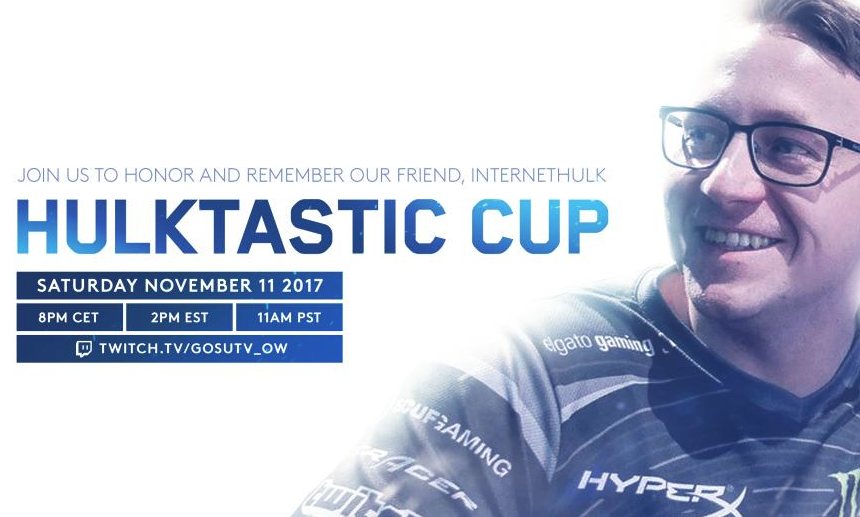 Heroes never die.
Two weeks ago, the Overwatch community came together to mourn one of their own: the unexpected passing of Dennis Hawelka, aka INTERNETHULK. Within days, though, the community was celebrating his life and legacy through a tournament held in his honor.
The HulkTastic Cup - named after his original Overwatch team - was set up in only a few days, with his passing announced on Nov. 9 and the tournament held in his honor being held on Nov. 11.  The tournament - won by Arc 6 - was watched by over 10,000 people on VODs alone and raised a whopping $25,000 for Hawelka's family and expenses related to Hawelka's passing.
Though the HulkTastic Cup had some strong competition, the driving force was the memory of INTERNETHULK and his legacy in the game. Time was passed with stories about Hawelka just as much as it was about the matches themselves. On Twitter, the community trended #HulkTastic, posting their own stories and fanart to memorialize the support player.
Even Overwatch themselves joined in to remember Hulk, putting a "In Loving Memory, #HulkTastic" as a system message in the PTR during the time the tournament took place.
Ysabel "Noukky" Müller was the driving force behind the HulkTastic Cup, organizing the teams and creating the schedule for the tournament. 
"The response was way more than what any of us were expecting," Noukky said. "The messages we got, the art we got, truly everything was just so exceptionally big. It showed that Dennis was just the type of guy that - even if you didn't know him directly - he had some impact on your life at some point."
Andrew "ZP" Rush, who organized the casters and play by play commentators of the tournament, said the tournament proved that the Overwatch community can do some great things.
"You couldn't have asked for a more perfect day in remembering Hulk and everything he brought to the scene," ZP said. "There are some days where the internet can not be so great... this was the exact opposite. [The tournament] reminded you of all the good the gaming community can accomplish."
If you missed out on the tournament, you can find it on GosuGamers' Overwatch Twitch channel. If you would like to donate to Hulk's family, you can do so through the official GoFundMe page. European and North American fans can send letters of support to INTERNETHULK's family, as supplied by Team Liquid.