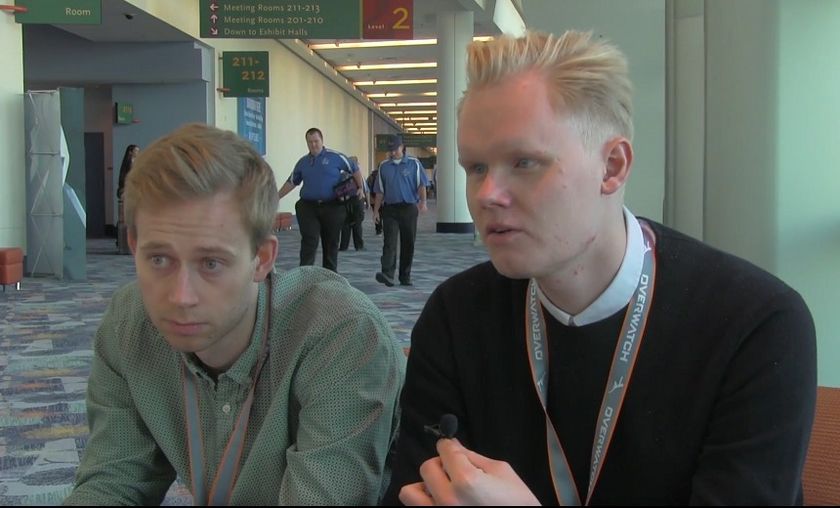 Interview with REUNITED's CEO Frederik and COO Christian Jantzen
Being one of my most frequently interviewed organizations, REUNITED is one of my favorite organizations to interview. Especially with the recent announcement of the Overwatch League and concerns about European inclusion in the league, I met up with Frederik and Christian to pick their brains on the growth of Overwatch in the European region.
00:53: Thoughts on the Overwatch League; Comparing esports to traditional sports
02:58: How does Overwatch compete with the current esports out right now? 
04:55: REUNITED's look at the balance between smaller teams and Blizzard
07:38: Looking at the growth of esports and buying into opportunity
09:30: Making improvements to the streaming and viewer experience of Overwatch
11:16: Comparing the growth of esports in Europe against growth in other regions
13:47: Communicating between Blizzard and European teams
14:29: Fun Questions
As one of the few remaining player owned organizations, REUNITED has a unique take on where the esports landscape is evolving and how smaller organizations can remain a part of environment. Christian and Frederik bring a very unique business perspective to the conversation, and it was a joy to talk with them.
If you are interested in keeping up with REUNITED, be sure to follow Frederik and Christian on Twitter @huggos_ and @datArbitrage respectively, as well as REUNITED @REUNITEDgg.
For more competitive Overwatch news, follow us @GosuOverwatch.