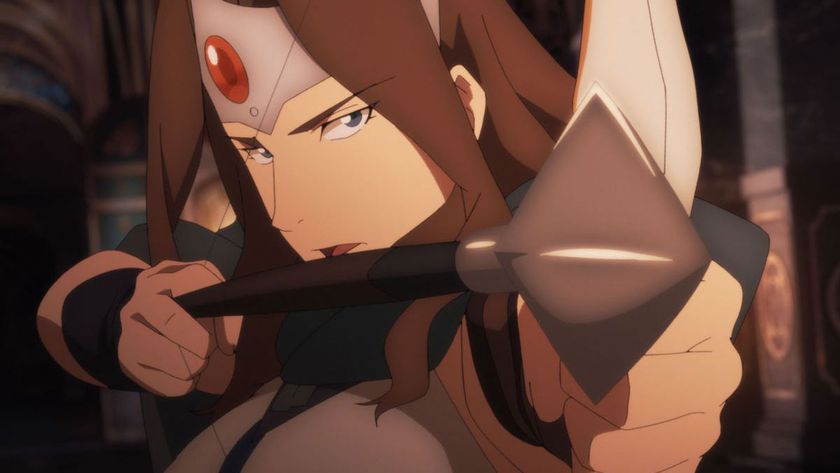 Dota: Dragon's Blood returns for Season 3 this August on Netflix
Image: Netflix
Book 3 of Dota: Dragon's Blood will premiere on August 11. 
It's official: Dota: Dragon's Blood will return for a third season, and we won't have to wait too long to see it. During Netflix's Geeked Week event, the streaming service announced that Dota: Dragon's Blood - Book 3 will premiere on August 11. That makes for a pretty fast turnaround from the show's animation studio Studio Mir, who just put out Book 2 in January this year. 
We didn't get a proper trailer for Book 3, but Studio Mir did upload a short teaser with the Invoker and a strange magical book:
We also got a screenshot from Book 3 (seen above), featuring Mirana aiming an arrow, which is something she tends to do from time to time. Netflix says that this season, "Davio the Dragon Knight continues his quest to make the world a safer place one dragon slay at a time." We can also assume that the stories of other characters mentioned in this announcement - the Invoker and Mirana - will continue too. 
Given that Studio Mir's tweet ominously states Book 3 is, "the beginning of the end," we could also see Dota: Dragon's Blood approaching its endgame. Who knows? We could get more Dota spin-offs on Netflix in the vein of Castlevania once the series ends, exploring more heroes and stories from that universe. 
It's worth mentioning that in Book 3's original announcement during today's Geeked Week stream, the August 11 date was dubbed over in post-production with a robotic voice - implying that the release date was changed at the last minute. This is still great news for Dota 2 fans though, considering that The International has been moved from its usual date in August to October, making this show the next best thing to check out that month.
For now, we'll have to wait for a proper trailer for Season 3 to know more. Book 3 of Dota: Dragon's Blood drops on August 11, 2022.