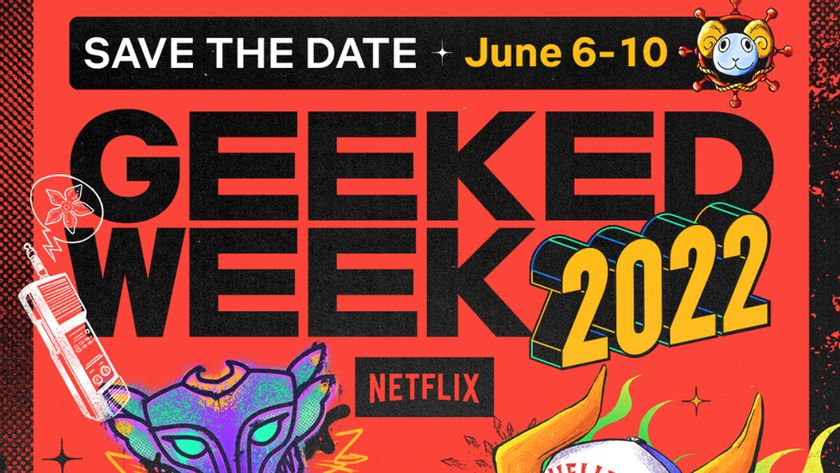 Netflix's Geeked Week promises new looks at Cyberpunk and Resident Evil series
Image: Netflix
Netflix's Geeked Week promises sneak previews of upcoming movies, TV shows and games for an entire week.
Netflix's second annual Geeked Week is almost here, as the streaming service gears up to showcase upcoming TV series, movies and games for an entire week. Geeked Week 2022 will run from June 6 to June 10 as a virtual event on YouTube, Twitter, TikTok, Twitch and Facebook.
You can check out a preview of Geeked Week below:
If you're looking forward to upcoming Netflix shows like Sandman and Cyberpunk: Edgerunners, you'll want to tune into the event live as big reveals for both series will be shown off. The event will also see celebrity appearances from Netflix's upcoming stuff - you can bet the Stranger Things kids will be there at some point - and big announcements across the company's lineup of content. 
Here's when you can tune into Geeked Week from June 6 to June 10, and what each day focuses on:
Monday, June 6 at 9am PT/12pm ET/5pm GMT (TV shows)
Tuesday, June 7 at 9am PT/12pm ET/5pm GMT (Movies)
Wednesday, June 8 at 4pm PT/7pm ET/8am JST (Animation) 
Thursday, June 9 at 9am PT/12pm ET/5pm GMT (Stranger Things)
Friday, June 10 at 10am PT/1pm ET/6pm GMT (Games)
According to Netflix, we'll get, "exclusive teaser and trailer premieres, sneak peeks, surprise announcements, never-before-seen footage, cast interviews, script table reads, and much more covering more than 60 Netflix projects." It's kind of like E3, if you're really into justifying that Netflix subscription. There's even a whole day dedicated to Stranger Things, which airs Part 1 of its fourth season today with Part 2 scheduled for July 1. It is a little bit strange to see Netflix tout its animated projects for a whole day, considering it's been slashing animated series non-stop since a recent and well-publicised subscriber drop.
While June 10 is scheduled to focus on games, it actually mostly seems to centre around Netflix's upcoming game adaptations. These are TV series such as The Cuphead Show! Season 2, Sonic Prime, DOTA: Dragon's Blood and Tekken: Bloodline. Upcoming Netflix Games like Lucky Luna and a Money Heist game will also be featured. There are more game adaptations shown off during the rest of the week, too. Studio Trigger's (Kill la Kill) Cyberpunk: Edgerunners anime series will be revealed on June 8, Animation day along with something new for Arcane. The Resident Evil live-action series will be shown off on June 6, Series day. 
Personally, we're also looking forward to seeing the long-gestating Sandman series finally come to life, based on the incredibly trippy and very good comic series of the same name written by Neil Gaiman. There's also The Umbrella Academy Season 3, Shadow and Bone Season 2, Mike Flanagan's (Midnight Mass) new horror series The Midnight Club and the Russo brother's new action flick The Gray Man. Lots to look forward to, and you can check out a full breakdown below - or read our thoughts on why Netflix is doubling down on the games industry here.