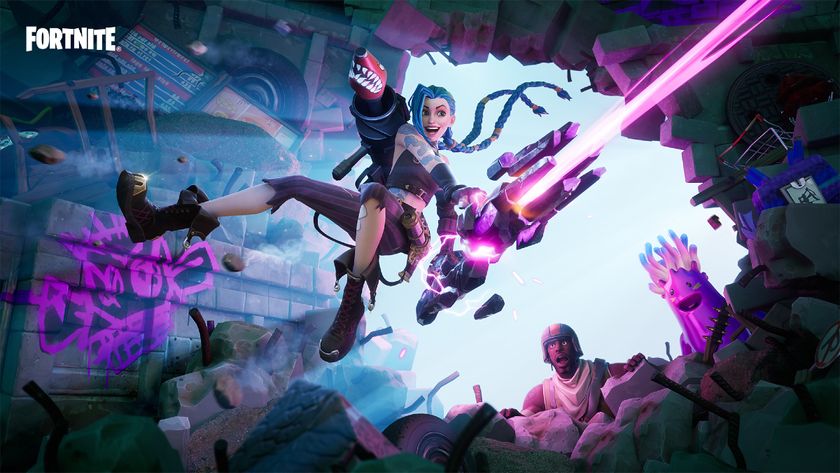 Jinx is dropping into the world of Fortnite thanks its collaboration with Riot Games
Jinx is one of the most popular characters in League of Legends and she will now be dropping into the world of Fortnite as well.
Over the past few years, Fortnite has always been known for its collaborations and its latest is sure to be a banger as Jinx from League of Legends will be dropping into the world of Fortnite. This also marks the first time a League of Legends champion will be featured in a non-Riot game. To go along with her introduction, there will also be a trove of Jinx-themed items in the Fortnite Item Store starting today.
This includes the Arcane Jinx outfit, a pow pow crusher pickaxe, Jinxed spray, Jinx's Dream Monkey Back Bling, two loading screens, and a loading track. Aside from Jinx's introduction into Fortnite, Riot Games has also introduced a selection of their most popular titles to be made available on the Epic Games Store.
November will be an exciting month for both Riot Games and Epic Games, especially for the former as it has a tonne of activations and such currently on-going or about to happen. The League of Legends World Championship is drawing to a close with the grand finals coming up, followed by the launch of the Netflix Original series, Arcane the next day. Not to forget, there is also the Hextech expo that will be available for public viewing in six different countries. That's not all though; there will also be something coming with PUBG Mobile in the coming weeks.