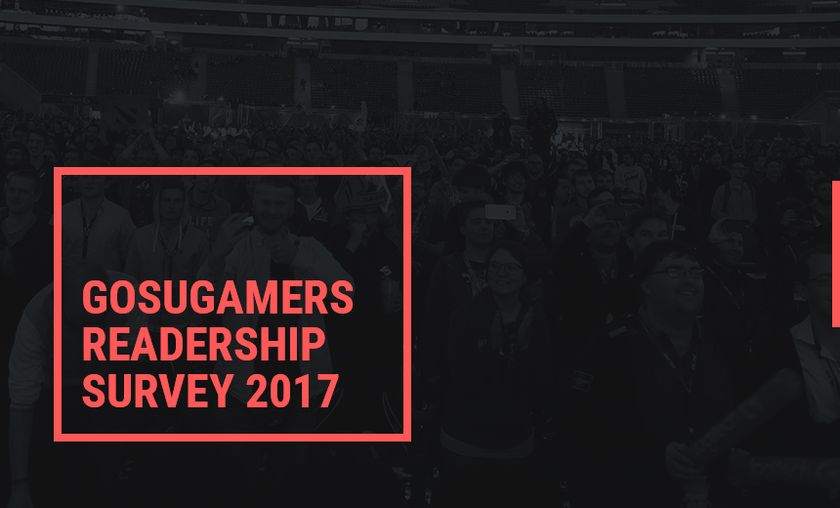 Our survey, with €1,000 of prizes to be won, is closing soon
Just over a month ago, we launched a survey asking you, our loyal readers, how we could improve your experience when browsing GosuGamers, and that comes to a close this Monday, May 8th, at 1800 CEST / 1200 EST / 0900 PST. In exchange for your thoughts, we've put a few cash prizes on the line, ranging in value from €25 up to €100, and with the survey closing date rapidly approaching this is your last chance to get involved and potentially win some free cash to spend in our shop.
As mentioned, you can win anything from €25 up to €100 to be spent in the GosuShop, where you'll find all the hottest eSports apparel and merchandise at competitive prices. With the survey is also a fantastic opportununity for you to influence how the site looks in future, or even what games we cover, there is no reason not to spend a few minutes of your time on it.
Click here to take the survey before it closes!
Terms and Conditions
The survey should take no more than ten minutes, and is open to all potential survey participants, worldwide, with a valid GosuGamers User Account and email address.
Limit of one prize per person. Promotion valid and open until all GosuGamers Shop Gift Card recipients are chosen and all prizes are distributed. Gift cards are redeemable for GosuGamers shop credits.
Taxes & Fees, if any, are the sole responsibility of the recipient.
A total of twenty-seven (27) GosGamers Shop Gift Card recipients will be chosen at random and will receive one of the following Gift Card denominations: 100, 50, 25 EUR.
1 x €100 Gift Card
10 x €50 Gift Card
16 x €25 Gift Card
Thankyou for participating, and good luck in the prize draw, we hope to see you in the shop very soon!