N9 vs The Spin in GosuGamers KOTH series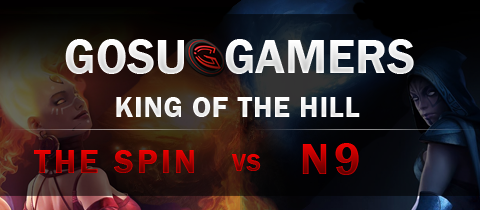 Another week has past and that means we have another round of our King of the Hill series.
This week we have an American team named "The Spin" taking on the defending "kings", Natural 9 from Australia. The Spin is relatively unknown to the international team, but they recently won the Sunday Evening Cup series. They can surely give N9 a good fight and possibly take their crown away.
Team Roster

The Spin
Natural 9

'TidesOfTime' (C)
'ixmike88'
'Sulli-'
'eosin'
'donkey_jay'
'coltm'
Risk
Snoopy
blackshatan
GoDz
Musica
Remember to bet for your favorite to win
here
.

Links
GosuGamers
- Gosubet