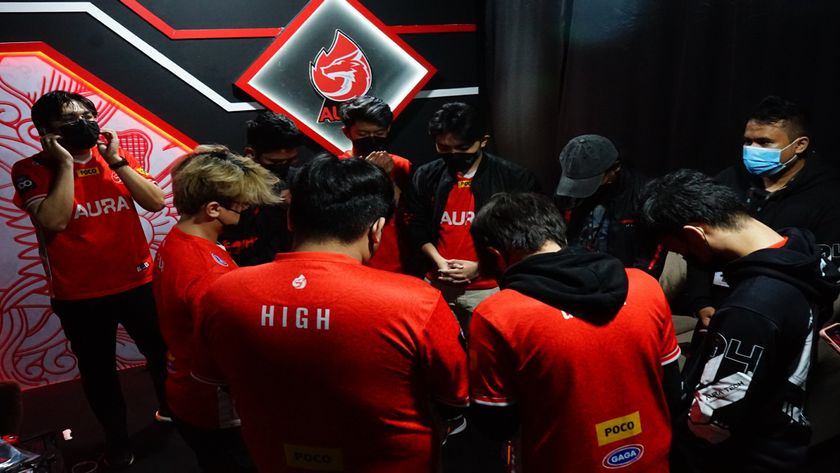 The storylines so far at MPL Indonesia Season 9
We have reached the mid-way point of Mobile Legends Professional League Season 9 in Indonesia, and there are definitely some big developing stories.
headline photo courtesy of MPL ID
We have witnessed four full weekends of MPL ID Season 9 action, with some teams struggling to find their way, others causing some big upsets, and barely any team feeling as though they have their spot locked in for playoffs as yet. Week five will be another chance for upsets, but as we now have only four weeks of Regular Season action to play, we could see teams shift into a higher gear as they make a break for the top spots moving towards Playoffs.
RRQ and Onic
The two teams which ended MPL ID Season 8 in first and second place, Onic Esports and RRQ Hoshi, find themselves in the top two spots currently in the Season 9 Regular Season. However, this has not been as straight forward as they would have liked, as they have dropped a few series each along the way.
Week 5 will see these two teams face one another for the second time this season, after Onic destroyed their opponents in Week 2. RRQ will be hoping for some revenge this time round – and for the previous season's grand final, but mainly this week could push one team or the other into the top spot for the region with only three weeks left.
Rebellion Zion
RBL took another fantastic victory in Week 4, upsetting EVOS Legends with a dominant showing of MLBB prowess. The team's first ever MPL victory came in Week 2 where they caused a massive upset when they took down Alter Ego and Week 5 will see these two teams going head-to-head once again.
While RBL will also need to face-off against Bigetron Alpha again, the team have a chance to really solidify their spot moving towards playoffs. Unfortunately for RBL, even with the upsets, they need to find their footing quickly, or they stand a chance to fall off really fast.
Geek Fam and Bigetron
Currently both Geek Fam and Bigetron Alpha sit in the bottom two spots in the standings, with the former having not seen a single victory in a full series. For the Robots, they started Season 9 with a fantastic opening week, but since then, they have struggled through every other series – even dropping a game to Geek Fam in Week 4.
While it seems unlikely that Geek Fam can pull themselves out from this position, stranger things have happened and, if they do want to make it to playoffs, now is the time to start their climb. For Bigetron, they will need a big weekend if they want to avoid elimination before playoffs.
Week 5 of MPL ID Season 9 is definitely going to be a big one for every team involved. Some teams stand to move up the rankings if they take big wins, while others will just be happy with a victory to settle themselves leading into the final few weeks of the Regular Season. All-in-all, there is a chance for some massive upsets once again as MPL ID continues the downhill path towards the Playoff stage.