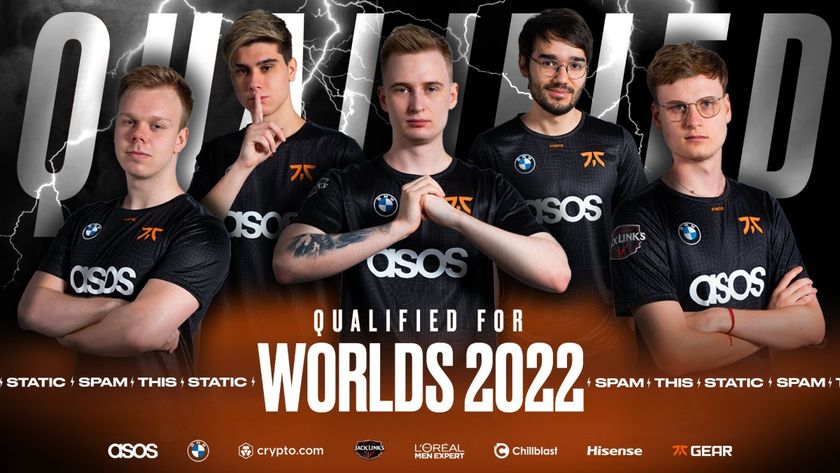 Fnatic's lower bracket run continues after defeating MAD Lions to secure a spot at Worlds
Image credit: Fnatic
It's a repeat of last year with Fnatic versus Rogue in the lower bracket finals of the LEC Summer Split 2022.
Fnatic keeps its lower bracket run alive with an impressive 3-1 victory over MAD Lions. This comes after a clean 3-0 sweep against Misfits Gaming and reverse-sweeping Excel Esports in the first round of the lower bracket. Fnatic will now be going up against Rogue in the lower bracket finals, which is similar to last year's Summer Split playoffs. 
The key difference here is that G2 Esports now sit in the grand finals, awaiting their opponent whereas last year, they were in MAD's position after losing to Fnatic. However, the LEC only had three slots to Worlds last year, which meant that G2 missed out. MAD will be counting their lucky stars that the LEC now gains four spots to the world championship.
This will put MAD in the play-in stage and they will be joined by either Rogue or Fnatic, depending on who will win the lower bracket finals. From there, the winner will go up against G2. Both grand finalists will also automatically gain a slot in the group stage of Worlds 2022.
Of the three best-of-five series both teams have played against one another, Fnatic has come out winners on two occasions. The most notable was last year's lower bracket finals, which saw Fnatic sweep Rogue 3-0. However, during this year's Spring Split semifinal playoffs, Rogue managed to reverse-sweep Fnatic in the upper bracket finals. They also eventually lost to G2 in the lower bracket finals.
As it stands, Fnatic stands the better chance of making it through based on history as well as momentum. Their lower bracket run last year should put them in good stead knowing that it is achievable. Of course, it is a fairly different roster with three new names added into the mix. And of the three new additions, it is Iván "Razork" Martín Díaz who has been setting the tone for the team.
He has already won three playoff MVP titles after stellar performances against the likes of Excel, Misfits, and MAD. His plays on both Poppy and Trundle have been nothing short of spectacular for Fnatic, creating chaos whenever possible and putting the team on his back with key performances.
The lower bracket final will be a crucial match for both teams as this will determine who starts in the play-in and the group stage. MAD will know full well how tough that can be having had to go through the play-in back in Worlds 2020. Be sure to catch the lower bracket finals between Fnatic and Rogue on September 10 at 11.00 pm UTC+8. The grand finals will be happening the following day, September 11 at 11.00 pm UTC+8.