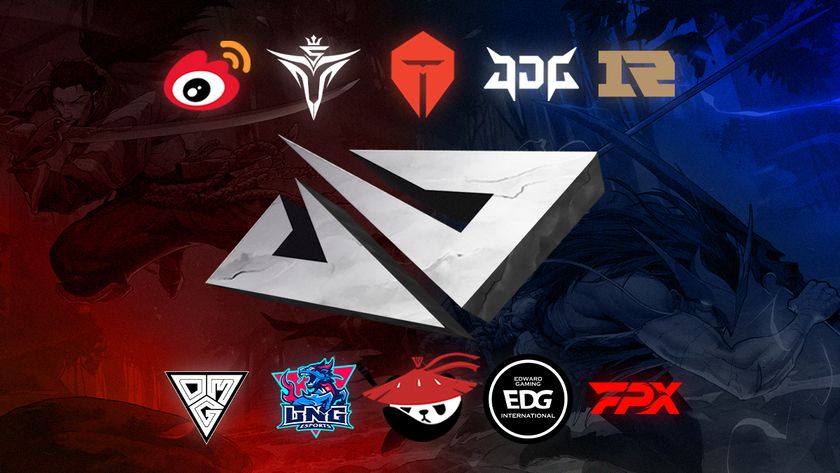 3 teams have already booked their playoff slots in the LPL Summer Split, who else will join them?
Top Esports, JD Gaming, and Victory Five have all confirmed their playoff placements.
The LPL Summer Split has just ended its seventh week of games and Top Esports, JD Gaming, and Victory Five have secured their slots to the playoff stage. With only three weeks left until the group stage ends, it's a race to the finish line to determine the seven remaining teams to qualify for the next round. The likes of Royal Never Give Up, EDward Gaming, and FunPlus Phoenix are just some of the big-name orgs in the LPL who are currently in the mid-table dogfight.
RNG currently sit in fourth with Weibo Gaming close behind at fifth. Anyone's Legend is keeping its sixth spot comfortable while holding off EDG, who are in seventh. In eighth, we have LNG Esports who hold a good lead over the last two teams in the top 10, FPX and Oh My God. Of course, that still leaves seven other teams that are fighting to keep their tournament hopes alive.
Who reigns over the LPL?
With the likes of Top and JD securing their slots to the playoff semifinals, it is worth noting that Top has gone 11 games unbeaten since their opening day loss to JD. They have been solid for most of the group stage portion, claiming key victories against teams like EDG and RNG to name a few. Despite coming second to RNG at the Spring Split, Top has seemingly grown from strength to strength this season, showcasing why they should not be overlooked. Zhuo "knight" Ding has been the standout performer for the team, earning himself nine group stage MVP titles.
Of course, JD is close behind in second have won three extra games 2-1 instead of a clean 2-0 sweep. JD are currently on their second unbeaten streak of five games with their only outlier being a 2-1 loss against FunPlus Phoenix. While this did derail their plans for the split, it still puts JD in a comfortable spot to head straight to the semifinals. If they want to keep up with Top, they will have to win their next four games. However, that will be against the likes of V5, RNG, Weibo, and AL; all four teams make up the current top six in the LPL.
In comparison, JD only has to face AL and V5 in the final week while also playing ThunderTalk Gaming and LGD over the next two weeks. This gives Top a much better chance to finish as the number one seed, which gives them a great mental advantage when it comes to the latter stages of the playoffs. While all signs point to Top going out on top (pun very much intended), we can see JD giving them a good run for their money.
We also cannot forget about V5 who has seemingly crept in under the radar this season. They went on a nine-game winning streak, which included victories against RNG, EDG, and FPX, all within the first five weeks. Unfortunately, it was abruptly cut short by Weibo but despite that, V5 has still put up great results. As they still have yet to play the top two teams, V5 has a chance to throw a huge wrench in the works and could very well finish in the top seed.
Potential upsets
RNG is one of those teams that you cannot count out, especially during the final stages of the group stage. With a key match against JD coming up in a few days, it will be vital for RNG to take the series 2-0 to inflict further drama into the LPL. Weibo, which currently sits fourth, also has a series against JD next week, which will put further pressure on the leading pack to not mess up.
But in RNG's case, they have never really been seen as a group stage-dominant team. More often than not, they only truly come to life during the playoff stage because that's where it matters more. For the MSI winners, even if they were to miss out on the Summer Split title, they will still have another shot in the LPL Regional Finals given their championship points tally.
And while EDG has not had the season they were expecting after winning Worlds last year, they will be happy to know that their playoff spot is all but secured. However, this is provided they don't drop any games against the likes of Rare Atom and Team WE, two teams who have underperformed tremendously this season. They do have tricky fixtures against AL and LNG but with maximum points, EDG could very well finish in the top six.
---
The LPL Summer Split is slowly coming to an end with just a few weeks of games left to go before the playoffs. Be sure to catch all the action every day with two games to look forward to!