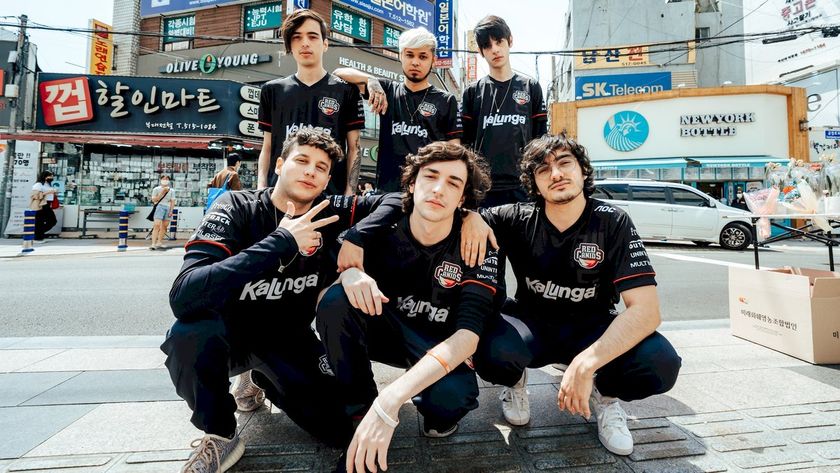 Day 1 of MSI 2022 concludes with Royal Never Give Up and RED Canids topping Group C
The first day of MSI has been a banger, ending with

Royal Never Give Up and

RED Canids leading Group B.
Group B ends the first day of the Mid-Season Invitational with shock and awe from the South American region as CBLOL favourites, RED Canids took down PSG Talon. With the PCS  champions coming into MSI as one of the favourites to make it to the Rumble stage, this was a rude awakening. Meanwhile, reigning champions Royal Never Give Up managed to secure a comfortable win against Istanbul Wildcats, putting them on level terms heading into day two.
Going up against the TCL champions, RNG started the match on the front foot, slowly chipping away at IW's defences throughout the game. Their map awareness and rotations were very much spot on, which almost always resulted in a kill or an objective. RNG was methodical and clinical against IW, not giving their opponents any chance to fight back or even keep up with the pressure.
At the end of it all, IW could only muster 3 kills between themselves over 20 minutes before conceding when RNG came knocking.
In the very last game of the day, RED Canids came up against last year's third-place finisher. While PSG did have some reshuffling during the off-season, they are still considered to be the PCS' best team by some margin. Heading into the series, many were expecting PSG to take the game but nobody expected RED Canids to demolish the PCS champions. From the get-go, RED was able to continuously catch PSG out of position, which usually results in a kill or two.
Their rotations were also spot on while their team fight control and execution were flawless, which resulted in zero deaths for all of the RED champions. Clean-cut and decisive, the CBLOL have come out in full force this year and with a point to prove. While teams of the past have made an impact on the big stage, none have had the impact RED has had at this year's MSI.
With that concludes the end of day one of MSI 2022 with RED Canids and Royal Never Give Up sitting at the top of Group B at 1-0 apiece. They are also joined by T1 and Detonation FocusMe of Group A whilst G2 Esports are 2-0 in Group C after winning both of their matches earlier today.