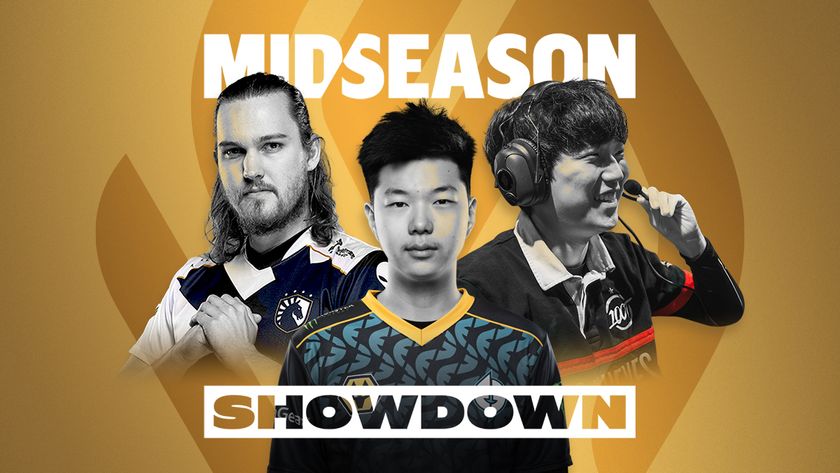 The LCS Mid-Season Showdown is set with 100 Thieves, Cloud9, and Evil Geniuses
Cloud9 gets eliminated while 100 Thieves have one step in the door to the Mid-Season Invitational 2022.
It was an exciting weekend of LCS action with the final four teams battling it out on the Summoner's Rift. With Team Liquid being the current number one seeded team in the LCS, their reverse-sweep loss against 100 Thieves did not go as planned, dropping them to the lower bracket finals. There, Liquid will face off against Evil Geniuses, who against all odds, managed to sweep the previous LCS Spring champion 3-0. Both EG and Liquid stand an equal chance of making it to the grand finals where 100 Thieves awaits.
After finishing third in the group stage portion, 100 Thieves have come alive during the playoffs leading to the Mid-Season Showdown. They sent C9 to the lower bracket before showing the same door to Liquid. They are now one step away from making it to their first-ever Mid-Season Invitational since making their LCS debut back in 2018. The team has come alive in recent weeks with the likes of Kim "Ssumday" Chan-ho and Can "Closer" Çelik coming through for the team when it mattered most. With 100 Thieves already in the grand finals, they now await the winner from the lower bracket final.
Team Liquid will be reeling from their loss against 100 Thieves by allowing themselves to get reverse swept after going two games up initially. Their confidence will take a hit but the lower bracket final works to their advantage this time. Facing off against Evil Geniuses once more, it was Liquid who sent EG to the lower bracket in the first round after a scrappy 3-2 victory. EG will be out for blood and to ensure they exact revenge for what Liquid did to them earlier in the playoffs.
The likes of Joseph "Jojopyun" Pyun and Kyle "Danny Sakamaki have repaid EG's faith in them in their series against C9 with both the mid-laner and AD carry putting on a show. In what was styled as a David v Goliath match-up with EG coming in as the underdogs, they showed the multi-time LCS champions how to get it done in three straight games.
Mid-Season Showdown
The stage is now set in the NRG Stadium in Houston, Texas this coming weekend. This will also be the first time the LCS Mid-Season Showdown will take place with a live audience. Cloud9 will face off against Evil Geniuses on April 24 at 3.00 am UTC+8. The winner of the best-of-five series will go on to face 100 Thieves, who await in the grand finals on the following day at 3.00 am UTC+8. The winner not only walks away with US$100,000 but also the coveted spot to the Mid-Season Invitational 2022.