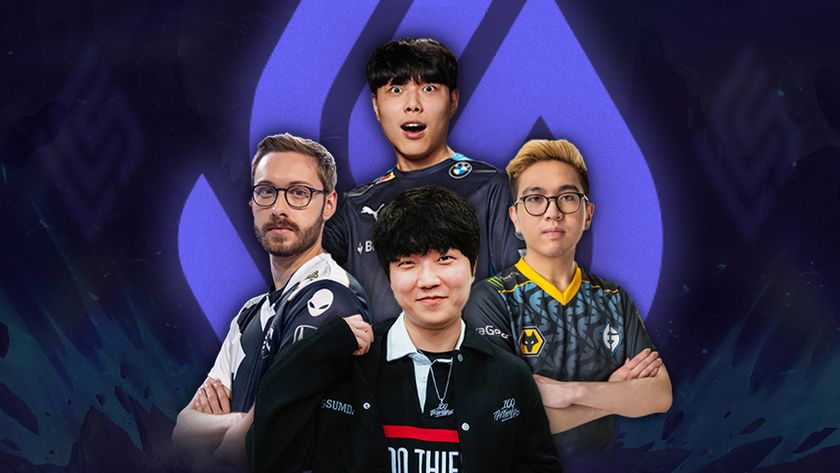 The LCS Spring Split playoffs feature familiar names in its final four
It's coming down to the wire in the LCS Spring Split playoffs.
The LCS Spring Split has been an eventful one with the final four now gearing up to see who will claim the sole spot in the Mid-Season Invitational 2022. The likes of 100 Thieves, Team Liquid, Cloud9, and Evil Geniuses are all in the running to make it to Riot Games' second-biggest tournament of the season, which will be held in Busan, South Korea next month.
As it stands, both Team Liquid and 100 Thieves have one foot in the door to the grand finals. Their upper bracket final match-up will be taking place in a few days whilst Cloud9 will be going up against Evil Geniuses in the second round of the lower bracket. The loser of the upper bracket final will drop down to the lower bracket final instead where they will await the winner between C9 and EG.
Of the final four teams, only Liquid and C9 have ever made it to MSI with the former heading to LAN back in 2018 and 2019. C9 were last year's representatives. 100 Thieves is the only team of the final four that have never gone to MSI. While they did manage to attend Worlds on two separate occasions, the team as a whole has pretty limited experience on LAN. It's also worth noting that the LCS Mid-Season Showdown is happening with a live audience at the NRG Stadium in Houston, Texas.
Team Liquid vs 100 Thieves
For much of this season, Team Liquid has been the talk of the LCS. They already had plenty looking their way after a huge roster shuffle, bringing in the likes of Søren "Bjergsen" Bjerg, Steven "Hans sama" Liv, and Gabriël "Bwipo" Rau. It further intensified when they took the LCS Lock-In with ease and then showed up in force at the spring split. Their 3-2 victory against Evil Geniuses in the semifinals was a back-and-forth encounter with Liquid coming out in the clutch at the end.
They now face off against 100 Thieves, one of the only four teams Liquid lost to. With that being said, 100T have not had the best of performances when it comes to the spring playoffs. Their best finish was second place back in 2018 during their debut season but since then, it's always been inconsistent. While they do have a promising squad, it has yet to deliver on the big stage. With their current form, it's easy to see Liquid take this in at least four games.
Cloud9 vs Evil Geniuses
The reigning LCS Spring champions are in a precarious position at the moment as they face a rejuvenated Evil Geniuses squad that have all the tools necessary to make it to their first international tournament since their return to League of Legends. C9 have a wealth of experience and talent at their disposal but the team did not click at all in their 3-0 defeat to 100 Thieves. However, they do have a perfect 3-0 record against EG when it comes to best-of-fives.
However, EG does have a promising squad with the likes of Kyle "Danny" Sakamaki showing why he's the next young prodigy to look out for. His Jinx in particular against FlyQuest was a thing of beauty as he put the team on his back to take the win. It will also be an interesting reunion for Philippe "Vulcan" Laflamme who will be going up against his former teammates. But given EG's recent history against C9, it's hard to see them take the win.
LCS Spring Split Playoffs
The first series between Team Liquid and 100 Thieves will take place on April 17 at 4.30 am UTC+8 while the series between Cloud9 and Evil Geniuses will start the following day, April 18 at 3.30 am UTC+8.